Civil Guard arrested Villamediana de Iregua (La Rioja) to a sniper He fired modified compressed air guns from home to homes, school, and daycare.therefore poses a risk to humans.
This 41 year old man modified air rifles to increase their power or make them forbidden weapons22-caliber ammunition, he detailed in a note to the La Rioja Civil Guard this Wednesday.
The detainee is considered the person who is alleged to be the perpetrator of the crime. illegal possession of weapons, damage and falsification of documents.
The so-called Operation Necromancer began after six complaints were made by residents of Villamediana, a town of about 8.00 inhabitants on the border of Logroño, before shootings were made into the chimneys and antennas of residential buildings, a school and a daycare.
Surveillance and control of the area made it possible to focus suspicions on one resident of the town; over the course of several months, it had been detected in different situations.
The Civil Guard had interfered with this man's tourism at different controls.Three long guns with a diameter of 5.5 mm, two scopes, an ammo box, a large knife and various accessories.
This material was sent to the Criminalistics laboratory of the Civil Guard in La Rioja, where it was determined that one of the carabiners was modified for use. 22 caliber rounds and deliberately increasing its lethality; and another of the guns had been modified for more firepower.
In addition, ballistic comparison of the bullets collected in the technical-ocular examinations in the attack areas. It was determined that they were shot by one of the seized carabiners.; and graphics analysis concluded that the weapon cards he owned were fake.
1 Court of Investigation of Logroño allowed the suspect to enter and search two houses and a cottage used as a work area to hold weapons and conduct shooting tests.
The records seized three modified guns, weapon carriers and accessories, telescopic sights, accessories for precision shooting, two flashlight-like taser pistols, eight boxes of ammunition, and fake gun cards.
in small quantities cannabis and speed and 120 pills of MDMA.
Located a few meters from a school and a kindergarten, this property, ecstasy users came every day to stock up on this itemadded.
The detainees, the proceedings carried out, the weapons and belongings seized were placed at the disposal of the judicial authority; as well as a report confirming the lethality of the seized weapons.
Source: Informacion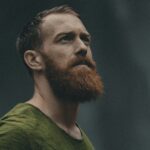 James Sean is a writer for "Social Bites". He covers a wide range of topics, bringing the latest news and developments to his readers. With a keen sense of what's important and a passion for writing, James delivers unique and insightful articles that keep his readers informed and engaged.