Russian scientists have established a link between the level of gender inequality and well-being in Russian extended families. This was reported by the press service of Moscow State University.
Families with many children are of particular interest to researchers, as parents carry a large financial burden and do not have free time. The authors of the study divided the families studied into two conditional groups, patriarchal and egalitarian. In a patriarchal family, gender roles are distributed: a man works and earns money, and a woman sits at home with children and does housework. In egalitarian families, two people both work and look after the house and children. It turned out that 2/3 of large families belong to the first type, and 1/5 to the second type.
The egalitarian family portrait that scientists have identified differs in almost every aspect. Spouses are much more balanced in terms of spending time on paid employment, housework and childcare, both among themselves and between these activities. Representatives of this cluster have a higher income and education level than the representatives of the patriarchal cluster, they live in the city, they use technology to save time.
The researchers also answered the question of which family's spouses spend more time with children overall. It turned out that children in families with gender equality among parents are in a more advantageous position than children from families with gender expertise. Egalitarian parents have the opportunity to spend time with their children.
"We see that income is higher in egalitarian families. At the same time, the time spent on children is slightly more. Spouses in egalitarian families spend an average of 53.2 hours a week with their children, while in families with a classical time distribution model – 52.1 hours. As we have seen, a higher income and a higher level of education allow households to use time-saving technologies for the upbringing and development of children, freeing up time resources for other activities," explains Irina Kalabikhina, one of the authors of the study.
Scientists believe that their work debunks the stereotype of a large family as poor, in which a woman is destined to look after only children. Because egalitarian families are more prosperous, scientists hope the state will develop an appropriate incentive policy to increase the number of families.
ancient scientists solveWhat kind of jokes do people like most?

Source: Gazeta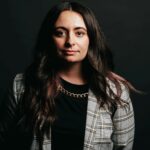 Barbara Dickson is a seasoned writer for "Social Bites". She keeps readers informed on the latest news and trends, providing in-depth coverage and analysis on a variety of topics.