An international team of scientists from the University of Southern California in the United States and the Gregorio Marañon Institute for Medical Research in Madrid have discovered that fatherhood changes men's brains. about their research, they said Transformation.
The scientists recruited 40 volunteers (20 from the USA and 20 from Spain), whose spouses will soon give birth. All participants underwent two MRI procedures, before birth and after the child was six months old. The scientists also scanned the brains of 17 childless men. Comparing the data, the researchers found changes in the fathers' brains in areas responsible for visual processing, attention, and empathy toward the child.
Moreover, the changes were more pronounced among the Spaniards. According to scientists, this is because of how often fathers interact with their children. The truth is, it's easier for a father to take maternity leave in Spain. The researchers also suggested that the stronger the changes in the boys' brains, the more time they tend to spend with the child.

Source: Gazeta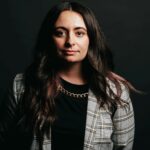 Barbara Dickson is a seasoned writer for "Social Bites". She keeps readers informed on the latest news and trends, providing in-depth coverage and analysis on a variety of topics.