The mystery that has guided scientists for 26 years has finally been solved. what lies next to you titanica at the bottom of the sea, An elongated hill-shaped structure at a depth of 2,900 meters is a formation of volcanic origin.. Initially, it was even thought that it could be another sunken ship, but new research at the site has clarified its nature.
In 1996, a team of scientists led by Paul Herny Nargeolet identified a formation of unknown origin using sonar signals at the site where the Titanic sank off the coast of Newfoundland (Canada) in the early 20th century. Two years later, another oceanographer, Oisín Fanning, confirmed the discovery of this structure, in which the element in question was christened Cresta de Nargeolet-Fanning.
But until this summer Nargeolet had the opportunity to dive into the ground and personally examine this underwater hill. The results of the discovery were published by the Oceangate Expeditions organization.
According to the results obtained, It is nothing but a geological formation of volcanic origin, possibly basalt-based rocks next to the Titanic. Numerous life forms such as corals settled in it, thus creating a rich ecosystem that was not at all common. very deep, according to scientists.
"We didn't know what we were going to discover. On sonar, it could be anything, including the possibility of other debris. I was looking for an opportunity to explore this large object that appeared in sonar a long time ago. "Exploring this area and finding this fascinating volcanic formation full of life was incredible," Nargeolet said in a statement.
Biodiversity explosion at great depth
Steve W. Ross, professor and chief scientist at OceanGate Expeditions, said: "We are amazed at the diversity and density of sponges, bamboo corals, other cold water corals, lobsters and fish that thrive at 2900 meters depth. in the North Atlantic Ocean.
"Exploring this previously unknown ecosystem also provides an opportunity to make a comparison between the marine biology of the Titanic and its surroundings. The diversity of life forms, density of life and ecosystems in general may differ between the deep artificial reef that formed the Titanic and this recently discovered natural ocean reef. The similarities and differences will help us better understand our deep-sea environments," Ross continues.
The presence of biodiversity detected in the area was a welcome discovery for the team: "Scientists have always been surprised by how far sponges and corals spread across the ocean.. We are currently running computer simulations to better understand this phenomenon, and hopefully these unexplored rocky areas will be instrumental in explaining how these animals disperse over such great distances on the deep, muddy seafloor. We need to share this information with the scientific community and governments so that these sensitive ecosystems receive the attention and protection they deserve," explains Murray Roberts, another scientist who participated in the expedition.
Research work in the area by OceanGate Expeditions is expected to continue into 2023 to continue unraveling the mysteries of this amazing underwater ecosystem.
More info: https://oceangateexpedition.com/nargeolet-fanning-ridge/
……….
Environment department contact address:[email protected]
Source: Informacion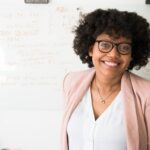 Anika Rood is an author at "Social Bites". She is an automobile enthusiast who writes about the latest developments and news in the automobile industry. With a deep understanding of the latest technologies and a passion for writing, Anika provides insightful and engaging articles that keep her readers informed and up-to-date on the latest happenings in the world of automobiles.