About 5 years ago, YouTuber Minthical set himself the task of digging up the entire world minecraft. Recently he completed his work – it took about 10 thousand hours. The enthusiast showed the last phase of the excavation on the stream.
Minthical conducted his experiment in an old version of the sandbox for PlayStation 4, where the world is limited to 862 blocks in width and length. It is impossible to repeat this in the current version. In total, the YouTuber dug up 47 million blocks. At some points the game got very stuck. Apparently, the developers didn't expect anyone to decide on this.
The enthusiast's next goal is to excavate the entire Nether and the End.
Previously, a gamer spent 2500 hours on his character to reach the end of the world in minecraft. Lady Dimitrescu, Jill Valentine, Nemesis and Ethan from the popular Resident Evil universe were also transferred to the sandbox world.🏳️‍🌈 An LGBT patch has been released for Horizon Forbidden West
Source: VG Times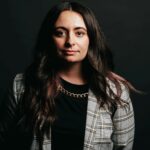 Barbara Dickson is a seasoned writer for "Social Bites". She keeps readers informed on the latest news and trends, providing in-depth coverage and analysis on a variety of topics.