After a minor leak, Blizzard has officially announced the release date for Wrath of the Lich King. The 2008 expansion is coming to the servers World of Warcraft Classic is already September 26.
On the occasion of the announcement, the developers also increased all accumulated experience by 50%.
Wrath of the Lich King is the second expansion for World of Warcraft. It adds the Northrend continent and Death Knight class to the game and raises the level cap to 80. The DLC is dedicated to the Lich King Arthas, who plans to take over Azeroth. Players can storm Icecrown Citadel and thwart the machinations of the former Paladin.
The add-on is free for all subscribers of the game. Those who want to explore Northrend right away can automatically take the hero to level 70.
Earlier we wrote about a WoW fan who copied Stormwind inside minecraft. He called his creationbiggest project of my life.💎 Marvel has probably unveiled the most expensive collection of collectibles – recreated Infinity Stones
Source: VG Times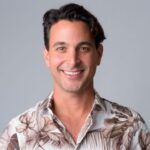 Calvin Turley is an author at "Social Bites". He is a trendsetter who writes about the latest fashion and entertainment news. With a keen eye for style and a deep understanding of the entertainment industry, Calvin provides engaging and informative articles that keep his readers up-to-date on the latest fashion trends and entertainment happenings.