Talented YouTuber TeaserPlay decided to modernize Far Cry 3, one of the best parts of the popular series. For this, the enthusiast has made a trailer in which a possible remake based on the Unreal Engine 5 is demonstrated.
Thanks to realistic vegetation, modern shadows and lighting, the game has changed beyond recognition. If there were also a professional developer attached to this work, it would turn out to be a real next-gen shooter.
This is what the original, released nearly ten years ago, looks like:
Remember the original Far Cry 3 was released in 2012 for PC, PS3, and Xbox 360. In 2018, Ubisoft ported the game to PS4 and Xbox One consoles.
Earlier, TeaserPlay released an unofficial trailer for Far Cry 7 on Unreal Engine 5, the events of which are said to have been set in Mexico, and the main villain role was played by actor Bryan Cranston, known for the TV series Breaking Bad.🕸 updated Marvel's Spider-Man drove into PC stores – Steam and EGS
Source: VG Times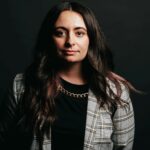 Barbara Dickson is a seasoned writer for "Social Bites". She keeps readers informed on the latest news and trends, providing in-depth coverage and analysis on a variety of topics.