Simple Car Crash Physics Sim is a car crash test simulator for mobile phones. You are invited to take a "kopek", "seven" or "Niva" and hit it against the nearest concrete pillar or fence. The fleet and the list of available cards can be expanded thanks to customizations. We have collected the best of them in this article.
If you have an Android phone, you can install mods for some games. Thanks to them you can add buses, Ladas, Mercedes and many other cars to Simple Car Crash. You will find them in our selection. In addition, several sets of cards are waiting for you.
Install mods on Simple Car Crash
Download and install File Manager Plus. If you wish, you can use another similar program.
Download the mod.
Launch the file manager, locate the file with the change and open it.
Move or copy the change to the mods folder, which is located within the game itself. By default it is set to "Main memory\Android\data\com.nikita4ever.sscpsd\files\mods". New cars must be copied to the catalog "cars"and maps – in a folder "Cards".
Launch Simple Car Crash and open the section "Map Mods". To install a new car, pause the game and select "Add new"click on the icon "Car modifications" and specify the car from the mod.
Collection of "loaves"
A modification that adds six types of UAZ-452 cars to the game, known as "Loaf". Among them are an extended version of an SUV, a flying version of the car, a brown bear stylization and many more. Additionally, the mod includes four maps: Dumping Ground, Garages, Night City, and Desert.
"Gazelle" (GAZ-3302)
Gazelles appeared on the streets of Russian cities in 1994. They are used both in freight transport and as minibuses. This mod adds this open body car and a "car" to the game.
KAMAZ-65115
The legendary KAMAZ-65115 truck, produced since 1999. The authors of the modification claim that each of the 10 wheels of the car has its own physics.
URAL 4320
Another famous truck comes from the USSR. The mod reliably conveyed the physics of this car: it accelerates slowly and decelerates for a long time. At the same time, URAL is very impact resistant, so it will be difficult to break it.
Bus "Turbo PAZ-3205"
Buses that are familiar to anyone who went to school or university in the 90s. Sometimes they can be found on the streets of modern cities. The mod provides the ability to accelerate the PAZ-3205 up to 200 km/h.
"Lada" (VAZ 2110)
'Ten' no longer refers to Soviet, but to Russian cars of the LADA brand. In the 2000s and early 20th century, they were often found on the streets of our cities. Nowadays we see them less and less.
The best mods for other games
The best new mods for Stardew Valley for cheats, fishing, money, clothes and more
The best mods for Friday Night Funkin' – characters, songs and new game features
The best mods for Terraria – new items, enemies, bosses and gameplay improvements
The Best The Binding of Isaac Mods to Play in 2021
The best mods for Resident Evil 3 – naked Jill, Shrek instead of Nemesis and many others
The best mods for Resident Evil Village – Dimitrescu the engine, daughters in sexy costumes, Dante-Heisenenberg, Pudge-Duke and other absurd changes to characters and weapons
The best mods for Farming Simulator 22 – new maps, Russian equipment, endless money and improved graphics
The best mods for The Sims 4 – new cities, clothes, hairstyles, careers, sex and more
The best mods for Fallout 4: graphics, characters, construction, armor, weapons and new content
The best new Skyrim mods of 2020
The best STALKER mods worth playing in 2020
The best mods for STALKER according to recommendations from VGTimes readers
The best mods for GTA San Andreas – criminal Russia, multiplayer, Iron Man suit, the ability to become Spider-Man and much more
The best mods for STALKER: Call of Pripyat – new weapons, story missions, improved graphics, sandbox modes and multiplayer
20 Best Mods for RimWorld – About Characters, Androids, Sex, Weapons, Kids, Races and Much More
20 best mods for "Stalker: Clear Sky" – for weapons, armor, graphics, war, factions, new stories, endless money, realism, sleep, freeplay and much more
25 best mods for The Witcher 3 – armor, weapons, improved graphics, changing the map, magic and inventory, replacing Geralt with Ciri
TOP 15 Best Skyrim Mods You Must Play in 2020
TOP 10: Best mods for Mount & Blade
TOP 15 best mods for GTA 5 that you must try
VAZ 2109
If you like a more traditional "nine," take note of this adjustment. The VAZ 2109 was produced in 1987, but became popular in the late 90s.
Nissan skyline
If you want to break not a domestic, but a Japanese car, then pay attention to this mod. It adds the Nissan Skyline to the game, familiar to racing fans from the series Need for speed.
BMW M5
A modification that adds a BMW car to the game. He may know you first Need for speed: most sought after.
Do you often play on mobile phones?
Porsche911
Another sports car known from various parts of the series Need for speed. Let's not forget that EA Games released a separate game in 2000 dedicated exclusively to Porsche cars.
Lamborghini Aventador LP700-4 2012
And if you want to crash a very expensive car, pay attention to this mod. It adds a 2012 Lamborghini to the game. The price reaches 30 million rubles.
Ferrari FXX-K
Another expensive Italian car, proposed to be reduced to rubbish without the possibility of restoration.
Pegassi Zentorno
And this car is probably known to those who played GTA 5. In reality, such a sports car does not exist, but you can see features of the Lamborghini Veneno and Sesto Elemento.
Mercedes E350 (station wagon)
E-class family car, produced since 2009. The modification includes a five-door version.
Jeep Wrangler Rubicon 2012
The Jeep Wrangler is associated with all SUVs. Today, vehicles in this category are often referred to simply as "jeeps." This mod allows you to add a modern Jeep Wrangler to Simple Car Crash.
Skoda Octavia V7
C-class car, produced since 1996. The customization includes several color options for the car: standard, police, taxi and others. Moreover, you can take an initially damaged car and completely destroy it.
Flight police
And if you are tired of ordinary cars and want something unusual, pay attention to the Fly Police mod. It adds an oval-shaped flying police car to the game. However, you can break it the same way you would a regular one.
Unknown city (map)
This change is a map with a new region. This is a beta version of a large location, but it already contains buildings, gas stations and other objects that you can crash into with your car.
Russian village (map)
A mod that adds countryside to the game with characteristic houses, wooden fences and the absence of asphalt. To drive on local roads, it is better to take a truck or jeep. In this selection you will find similar cars.
Malinovka (map)
Another location that resembles a modern village. True, it has nothing to do with the film "Wedding in Malinovka". If you spent a summer at your grandmother's as a child, or if you experience special feelings when seeing rural houses, pay attention to this change.
As you can see, the tweaks to Simple Car Crash don't change the gameplay, but provide more content. It will be useful for those who liked the game but want to see more cars and tracks.
Do you install mods for games for smartphones? Or don't you play them at all? Share your thoughts in the comments!
Will you be installing mods for Simple Car Crush?
Source: VG Times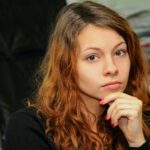 Christina Moncayo is a contributing writer for "Social Bites". Her focus is on the gaming industry and she provides in-depth coverage of the latest news and trends in the world of gaming.