In the game V Rising has a huge number of mechanics that are quite difficult to figure out. To make it easier to get resources and useful items, you can recruit enemies and create servants. In this guide we will tell you all the useful information about servants in V Rising.
V Ascending Guides
Russifier for V Rising – how to enable the Russian language in the game
Guide to the bosses in V Rising – where to find and how to defeat all bearers of special blood in the game (updated)
V Rising Beginner's Guide: Finding a Place to Build a Castle, Change the Blood Type, Fast Travel and Use the Blood Shrine
Cheats and console commands for V Rising. Combinations for immortality, weapons, teleportation and more
Detailed V Rising Map – All Important Regions, Resources and Points of Interest
How to get explosives in V Rising. Where can you find sulfur and how do you get more resources?
Where do you buy copper and find a sharpening stone in V Rising. How do you make a furnace and grinder?
How to Heal in V Rising. All the ways to restore health
Learn to get leather and build a tannery in V Rising
Why are servants needed?
Servants are a very useful tool in the game, allowing you to solve multiple tasks at once:
First of all, the servant is the guardian of your castle. Being in the building, such characters will defend it and repel the attacks of enemies. If you're playing in co-op mode, make sure to leave one or two servants at home as guards.
They help in the recovery of resources. Using the Throne, you can send servants on missions for minerals or valuable items.
Finally, your castle will look much more alive with real people.
The recruited enemies need equipment and weapons as their level and combat capability directly depend on this. Don't skimp on uniforms for the guards. Especially when you play with other real users.
How to recruit a servant and make a special chest?
The ability to recruit servants will appear after you upgrade the heart of the castle to the second level. You need leather for this, so be sure to check out our separate manual. In it we told you where to get the skin first and how to improve the heart of the castle for the first time.
How to make a coffin for a servant?
When the power supply is upgraded, you will receive a unique opportunity "Kiss of the Vampire" With its help, you can charm all people and turn them into servants. It was not for nothing that we noted that only humans will approach – animals and the undead will not be able to recruit.
Before you go hunting for new subjects, make at least one Servant Chest in your castle. This element can be found in the Production – Dominance section. The following resources are required for this:
Board (16): can be made in the sawmill with wood;
Copper bar (8): smelting copper ore in a furnace;
Greater Blood Essence (1): Make a Blood Press and collect at least 4 Flawless Hearts.
How do you get servants?
To use Vampire's Kiss, open the Skill Radial menu (press ctrl) and activate it. When the skill is active, your extra attack will be replaced by a tempting skill (key R
When looking for a servant, pay attention to the faction and the quality of the blood. These indicators directly affect the bonuses that will be available to this citizen during flights. After you find a suitable one, fight it, but don't kill it. Leave a little health until it becomes possible to absorb this character's blood. Instead of absorbing, use "Vampire's Kiss" and wait a few seconds.
The enemy will be charmed by you and you just need to guide him to the castle. Be careful as he can be killed on the way back. Go to the chest and check the information about this servant. Click "transfer"to start the crafting process and pay 100 Blood Essence. A timer will start running, after which an attendant will appear. This process usually takes up to two hours in real time. It all depends on the blood type, quality and faction of the recruited character.
How to make a "throne" and manage your servants
By default, the recruited servant's job is to guard the castle. You just need to equip the fighter well. But if you want to use it to extract resources, ingredients or useful things, you have to build a throne.
To make it, you must defeat the Quincy boss, the King of Thieves, to get the Iron Block recipe. This is a serious boss, so we recommend that you carefully prepare for the fight with him.
Resources needed to build the throne:
Stone Brick (24): can be made in a stone mill;
Iron bar (16): melted in an iron ore furnace. The resource can be found at the Scourge Iron Mine in the Danley Farms region;
Greater Blood Essence (4): use the flawless hearts on the blood press to get this resource.
Install the throne in a suitable place, equip the fighters and send them to the right region to search for valuable items. You can transfer things and weapons directly to your servant's inventory. The better the armor and the blades, the higher the equipment level of the heroes.
Blood group, quality and fraction
Each resource extraction region is different in some factors. Successful sorties require certain skills from servants, so there's no point recruiting the same enemies.
Also pay attention to the recommended strength indicator in a particular region. If you send a weak hero on a mission, he will take damage at best and die at worst.
An important role is played by the place of residence of the servant. It is not recommended to send subjects to explore foreign territories, as you will lose a small bonus to the general power of the servant.
Other guides
Source: VG Times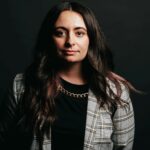 Barbara Dickson is a seasoned writer for "Social Bites". She keeps readers informed on the latest news and trends, providing in-depth coverage and analysis on a variety of topics.