With the release Starfield players encountered difficulties navigating the game world. Where can I find dealers? How do you get to the store you want? Where can you improve the ship? The in-game map with settlements is practically useless, but interactive maps again come to the rescue, which we will talk about in this guide.
Starfield Guides
Starfield walkthrough and endings – guide and tips for the game
Cheats (codes) for Starfield – for factions, characters, items, quests and much more
How to buy Starfield in Russia and Belarus on PC and Xbox
Russifier for Starfield: how to enable the Russian language in the game
Where to buy and how to steal a ship in Starfield – guide
How to choose locks and safes in Starfield
How to level up and upgrade quickly in Starfield
How to fast travel in Starfield – fast travel around the planet, galaxy and galaxy
How to increase carrying capacity in Starfield
How to pay a bounty on your head in Starfield: fines, bribes and prison sentences
How to increase oxygen (O2) and stamina in Starfield
Guide for companions in Starfield – how to find all partners, start a romance and improve relationships
How to upgrade and customize weapons in Starfield – where to find a weapon workbench
Where to find the Blade Runner pistol in Starfield
Guide to skills in Starfield: how to open and which ones to upgrade first
How to collect, upgrade and customize ships in Starfield – where to buy the best ships in the game
How to transport and where to sell contraband in Starfield
How to earn money (credits) quickly in Starfield – in all ways
How to find landmarks on Earth in Starfield – the Pyramids of Giza and the London Monument
Interactive Starfield map – all planets, missions, journals, rare items and collectibles
In Starfield we can visit more than a thousand planets in 100 galaxies, so the interactive map for this game is slightly different from the usual ones. Conventionally it can be divided into a map of the galaxy and maps of the main locations.
Where to find and use the interactive Starfield map
To use the interactive map, go to MapGenie. You have access to a diagram of the galaxy, as well as maps of major settlements. There are also search guides on the site. Magazines And special skillsbut currently not all log locations are available.
At the top of the galaxy map you will find the location of all systems. This is useful if you are on a particular quest but can't find the specific planet that has the item you need on it. Use the search to find out which system the planet you want is in, then find the system the same way.
All objects on the map can be marked as investigated. You can also customize individual highlights by hiding everything and highlighting only a specific category. For example, only space stations or warehouse locations.
At this time, the map is actively updated by players, so it is quite possible that you will not be able to find some items, elements or objects.
The settlement map is a snapshot of a location from a great height. Moreover, city pages contain not only the main map, but also maps of all sub-locations: buildings, closed areas and other levels.
What can you find on the interactive map of Starfield?
You will find the location on the maps traders, side missions, faction missions And collectibles. When you click on a quest or item tag, you can read a detailed description of the location, possible quest rewards, and other useful details.
Also below the system map you will find a list of all celestial objects available for research. On some of these you will find additional diary and assignment labels. According to the creators of the map, you will be able to see it later all materials, available for mining on the selected celestial body. But so far this part is not fully completed.
Markers on maps can be divided into four categories: locations, collectibles, tasks And articles. The contents of these categories depend on whether you have chosen a map of a galaxy or a map of an individual settlement.
Other guides
Source: VG Times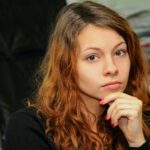 Christina Moncayo is a contributing writer for "Social Bites". Her focus is on the gaming industry and she provides in-depth coverage of the latest news and trends in the world of gaming.