The gaming community is actively expanding the possibilities BeamNG.drive with custom adjustments. If you're tired of standard cars and racetracks, check out our list of the best mods for new cars, maps, and other miscellaneous content.
Mod collections
TOP 15 best mods for Euro Truck Simulator 2 on KAMAZ, Russian maps, trailers and cars
30 new mods for The Witcher 3: Wild Hunt – covering armor, graphics, Gwent, Geralt, Triss, Yen and more
The best Fallout 4 mods – graphics, characters, buildings, armor, weapons and new content
35 Best Cyberpunk 2077 Mods For Faces, Clothes, Novels, Flying Cars, Graphics, Weapons And More
Best Resident Evil Village mods – Dimitrescu the Tank Engine, Daughters in Sexy Costumes, Dante-Heisenberg, Pudge-Duke and other absurd character and weapon changes
Top 15 Mods For Mount & Blade 2: Bannerlord – New Companions, Troops, Samurai Nation, Path of the Rogue and more
Best Elden Ring Mods – Armor, Weapons, Difficulty, Graphics, Maps, Pause and more
The best mods for World of Tanks. "Modpack Jova", skins, sights, voice acting, radio and other modifications
The best mods for GTA San Andreas – criminal Russia, multiplayer, Iron Man suit, the ability to become Spider-Man and much more
The best mods for The Sims 4 – new cities, clothes, hairstyles, careers, sex and more
Below we will explain in detail how to install changes on BeamNG.drive. And then we present 15 mods for iconic Russian cars, World War II planes, as well as unusual maps with race tracks and picturesque locations from around the world.
Install mods on BeamNG Drive
Download the selected mod for BeamNG.drive as a zip archive.
Extract the contents.
Open C:\Users\User\Documents\BeamNG.drive\mods.
Move all mod files to a folder mods.
Launch the game and check that everything is installed correctly.
In rare cases, the installation is done in a different way. For example, when a mod edits an existing car and does not add a new one. Next, the contents of the archive must be extracted into a folder vehicles or levels (in the case of a card). We will indicate this in the comments to the mod if necessary.
Utah Extra – relief and colorful desert
The tweak adds a large and well-designed Utah-style US map to BeamNG.drive. In the vast mountain desert, the author has placed many unusual tracks for testing cars. There are tracks for drifting and karting, high-speed tracks, mud pits, off-road and jumps. And for easy movement, a teleport to different points has been added. In short, all the conditions for breaking into any car.
Mount Coot-tha – Australian mountain roads
In real life, you can't accelerate on every track for fun and just ride with the wind. That's why the author of the Mount Coot-tha mod added a road to the game near his home in Australia. No more cyclists on the side of the road, no more cops behind the bushes, no more speed limits. Just 10 kilometers of scenic mountain road surrounded by dense forest.
Roane County, Tennessee, USA – an exact copy of Roane County, Tennessee
The change adds one of the largest and most detailed maps in the game: a copy of Roan County, Tennessee. 60 square kilometers of rugged terrain with cities, highways, working traffic lights and signs. The map is still periodically updated, the quality of the image is adjusted, cities are completed and artificial intelligence is completed.
American Road – a well-developed world of 125 square kilometers
The American Road map, as the name implies, adds more than a hundred kilometers of different American roads to the game, organically integrated into the beautiful landscape. Regular highways, dirt rally roads, mountain trails, swampy terrain and even a separate race track. In short, almost every real road that can be found in the United States.
Beam Mountains – narrow mountain roads with sharp turns
Here's a map with an emphasis on dangerous mountain roads, which are surrounded by cliffs and high ledges. Ideal for off-road or rally racing. The author deliberately almost does not use obstacles and barriers so that you can effectively fly off the track at high speed. In addition, special ledges have been added on particularly high turns for jumping directly off a cliff.
Gavril Vertex NA2 – Ford Focus NA2 and 1000 parts for it
The change adds BeamNG.drive to one of the most customizable cars based on the Ford Focus – Gavril Vertex NA2. 1300 tuning parts, 10 engines to choose from and 53 custom skins. Looks like it already sounds impressive. But the author did not stop there and implemented opening doors, lighting, an interactive salon and deep engine tuning. Now you can build a car yourself and turn it into a racing car or a "black lightning" with wings.
What do you think of BeamNG.drive?
Ibishu JBX100 is the best car for drifting
Ibishu JBX100 is a new car in BeamNG.drive based on 200bx. The mod is very similar to the old JDM D1 Pessima but puts a lot of emphasis on customization and drifting. The author increased the wheelbase and redesigned the front suspension, so that the car now shows itself perfectly when cornering. In addition, he has made many additional body kits, so that you can change the appearance of the car.
To install this mod you have to go the non-standard way and drop the folder vehicles on the way from the archive C:\Users\User\Documents\BeamNG.drive\vehicles. For the mod to work, you need an additional modification "Wheel block D-Troxx".
AW Astro – almost Volkswagen Golf
The adaptation adds to the game a German car inspired by the iconic Volkswagen Golf. 30 preconfigured configurations, many customization options and exterior changes, plus two body styles: EU/USDM Hatchback and Convertible. The only significant minus of the mod is that the doors of the car do not open.
Satsuma 210 '58 – 1958 Datsun 1000 L210/L220 copy
The author of the mod was very impressed with the 1958 Datsun 1000 L210/L220 and decided to port it almost 1:1 to BeamNG.drive. The mod includes not only the car itself, but also many configurations to choose from: two-door convertibles, four-door sedans, trucks and pickups. In addition, the author added 3 color palettes for the body, interior and convertible top. What can we say about the detailed study of the interior with the help of luxurious decorative elements of that time.
VAZ-2101 Zhiguli 1979 – for lovers of Russian cars
And the last of the car mods is the VAZ-2101, loved by many. In other words – "Zhiguli" release from 1979. Probably one of the best examples of a Russian car in BeamNG.drive. The author added six ready-made configurations, worked out the model in detail, made the interior and interchangeable body colors. In addition, the machine has realistic parameters that can be adjusted.
Me262 – World War II fighter aircraft
BeamNG.drive is missing an interesting and working flying vehicle. So it's time to introduce you to the Me262 fighter, which took part in the Second World War. The author of the mod added five different aircraft configurations with active weapons and well-developed destruction physics. The kit comes with many skins, a jet engine simulation and an animation of the pilot in the cockpit.
Crash Test Dummy – 75 kg test dummy
How can you crash cars without a trusted assistant? The Crash Test Dummy mod adds a full-fledged human dummy to BeamNG.drive. Weight of 75 kilograms, movable limbs and no FPS shooting – what could be better to test under different conditions.
Toyota 7 1970 – racing car straight from the 1970s
A small modification adds to the game an old car Toyota 7, specially designed for racing races. If you are a fan of classic Japanese racing cars then this mod will appeal to you. Unfortunately, the author only rolled out one machine configuration. But with a few nice bonuses: the steering wheel rotates on the model and the game world is reflected in the mirrors.
LAZ-4202 Acapulco – Soviet city bus
In front of you is a well-designed old man, who can still sometimes be found on the Russian streets. LAZ-4202 is a middle-class city bus, which was released in the 70s of the last century. The modification adds five detailed bus configurations with a well-designed interior and exterior. Includes dashboard animation, custom paint job, working mirrors and headlights.
Mazda T2000 – an unexpected example of the Japanese automotive industry
Rounding out our pick of the best mods for BeamNG.drive is an old three-wheeled truck straight from Japan. The author of the mod created only two configurations: with and without an open body, and also added working lights and mirrors. It turned out to be a small, pleasant to drive and in some ways just a fun car that will dilute your gray everyday life.
Mods don't work, what should I do?
If a change causes delays, freezes or other problems, there could be three reasons:
The author didn't complete the mod, left bugs in it, or simply didn't update it;
The change breaks the game files and replaces some of them with their own files;
Different mods conflict with each other and cause errors and bugs.
These problems have only two solutions. The first is to clear the game cache. To do this, deactivate the changes, clear the cache and check for bugs. Important: check without taking mods back.
The second option is a bit more complicated: check if the problem is in Safe Mode. To do this, use the instructions written by the developers of BeamNG.drive themselves.
If you are looking for a new gaming experience or just want to diversify it, then mods are the best option. And for BeamNG.drive, there are just countless of them. Every day the community releases new add-ons for cars, racetracks, airplanes and so on.
We hope that this list of the best mods for BeamNG.drive managed to surprise you with something. And if not, then it's time to tell about your favorite modifications in the comments.
Post created by user
Anyone can post to VGTimes, it's really easy – give it a try!
Source: VG Times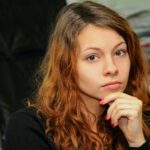 Christina Moncayo is a contributing writer for "Social Bites". Her focus is on the gaming industry and she provides in-depth coverage of the latest news and trends in the world of gaming.