Amazon's Prime Gaming subscription service is giving away a free GOG version TES 3: Morrowind GOTY Edition and Onsen Master for Amazon App. You can get games for free if you sign up for a 30-day trial. True, for this, residents of Russia and Belarus will need a VPN.
TES 3: Morrowind GOTY Edition is a complete RPG from Bethesda that became one of the best games of 2002. Has 95% positive reviews on Steam.
All Elder Scrolls 3: Morrowind screenshots can be viewed here.
Onsen Master is an arcade game about hot spring maintenance. The game has a story campaign and co-op for two. It costs 360 rubles on Steam.
Until the end of the month, Prime Gaming will hand out 7 more games:
You can follow the freebies and discounts on games in our Telegram channel.🐈 I played the game and petted the cat
Source: VG Times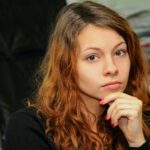 Christina Moncayo is a contributing writer for "Social Bites". Her focus is on the gaming industry and she provides in-depth coverage of the latest news and trends in the world of gaming.