The author of the YouTube channel ElAnalistaDeBits decided to show how the graphics have changed Minecraft for 13 years. To do this, the YouTuber created and posted a video comparing different versions of the sandbox released between 2009 and 2023.
In the video you can see six versions: Pre-Classic (2009), Classic (2009), Infdev (2010), release (2011), Bedrock (2015) and Bedrock RTX (2021). The enthusiast compared the models of objects and mobs, clouds, sunset, water, fire, caves, textures, lighting, drawing distance and more. The biggest changes in Minecraft, judging by the videos, happened with the release of the RTX version.
Previously, a fan showed anime through Minecraft where you can see Steve and Alex. Recently, a post-apocalyptic city has been built in the sandbox. And the enthusiast also showed what the Creeper and other mobs in the AAA game could look like.
Source: VG Times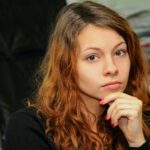 Christina Moncayo is a contributing writer for "Social Bites". Her focus is on the gaming industry and she provides in-depth coverage of the latest news and trends in the world of gaming.