Insider Tom Henderson (Tom Henderson) reported that he received information from an anonymous source about an unannounced AAA game in the Alien franchise.
The project is now codenamed Marathon. According to an insider, this game will be a big budget horror game inspired by Dead Space and Resident Evil. The release is scheduled for the end of 2023. It is not yet known which studio is developing the project.
The source also said that a sequel has been launched. Alien: isolation. It is expected that the authors of the first part, the Creative Assembly studio, will be responsible for its creation. The original game was released in 2014.
Previously released horror trailer The Callisto Protocol. And there was also a teaser for the new part of The Dark Pictures subtitled Directive 8020.🤠 A fan took a big trip to the locations from Red Dead Redemption 2 in the real world
Source: VG Times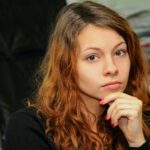 Christina Moncayo is a contributing writer for "Social Bites". Her focus is on the gaming industry and she provides in-depth coverage of the latest news and trends in the world of gaming.