Portal IGN has published a short clip from the full-length animated film Mortal Kombat Legends: Snow Blind, the third installment in the Legends series.
The cutscene seems to start after the fight between Kenshi and Kuai Liang, the former Sub-Zero. Probably, the hero wanted to ask for help in the fight against Kano, but lost. As a result, Kuai leaves and the wizard Shang Zong appears in front of the main character and talks about a powerful sword hidden at the bottom of the Well of Souls. As is already known, the hero will go to this pit and find a sword, but there he will meet the ghosts of ancient warriors and lose his sight, and then begin training with Kuai Lieng.
The digital version of the Mortal Kombat Legends: Snow Blind cartoon will be available on October 8 and three days later in 4K on Blu-ray.
Previously, the neural network showed horror versions of Mortal Kombat characters.🔞 For the evening: Another erotic game has become one of the most profitable on Steam
Source: VG Times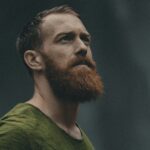 James Sean is a writer for "Social Bites". He covers a wide range of topics, bringing the latest news and developments to his readers. With a keen sense of what's important and a passion for writing, James delivers unique and insightful articles that keep his readers informed and engaged.