The tragic fire that broke out in two nightclubs in Murcia and killed 13 people was among the content of the 'Everything is a Lie' program this Monday. Risto Mejide, who showed a very angry attitude after hearing the latest news of the authorities regarding the investigation, expressed a very harsh opinion about what happened: "Let's go ahead and say that the first and most responsible are the businessmen, the nightclub owners, but we have some political leaders out there who throw the ball out".
"The deputy mayor telling me it's impossible to find evidence of a store opening not only frightens me, it frightens me. But it also creates rejection in me"Risto Mejide continued in the Cuatro program.
The communicator was not satisfied with expressing his criticism of public officials even more harshly: ""The last thing to do in a crisis like this, especially when there are deaths, is to treat people like fools."
"Of course, it is possible to know whether a store is open or not! Surely any municipal council in Spain has the tools to know this!" Mejide later stated.
A few minutes after connecting with a local journalist, a representative of Murcia's nightlife and an expert architect, Risto Mejide concluded the topic with a powerful sentence: ""If the law had been followed, those 13 people would be alive right now."
Source: Informacion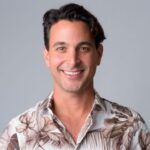 Calvin Turley is an author at "Social Bites". He is a trendsetter who writes about the latest fashion and entertainment news. With a keen eye for style and a deep understanding of the entertainment industry, Calvin provides engaging and informative articles that keep his readers up-to-date on the latest fashion trends and entertainment happenings.