Work by David Delgado. c/Ercilla 13, Alicante. Opening, Friday 20.00. until sunday
Artist David Delgado Turns your workplace into an exhibition hall with a group exhibition, We are youwhich will host the works of artists this weekend Perceval Graells, Miguel Bañuls, José Luis Martínez, Javier Montero, Aurelio Ayela And Conrado Garcia RayonIn addition to Delgado himself.
Alicante artist – co-founder of the ALC VideoArt Festival with his brother Santi Delgado– opens its workshop to the public this Friday at 20.00 to present a selection of these artists' works covering painting, sculpture and video art until next Sunday.
The initiative aims to "revitalize the cultural life of Alicante" outside of major institutional exhibitions, with the aim of calling creators to action and giving continuity to the project to bring art closer to citizens.
Manuel Álvarez Diestro, Caves of Steel
Benidorm Cultural Centre, Calle Jaén 2, Benidorm. until October 3
Alicante College of Architecture brings the photographer's exhibition to Benidorm Manuel Alvarez Diestro Steel Caves, was previously seen at Pozos de Garrigós in Alicante. The following images are included in the exhibition: photographer It took place over three decades across five continents, with a visual story of human domination of the landscape through the design and planning of cities. You can see the images in the exhibition. Alicante, Torrevieja and Benidorm.
The College of Architects of Alicante thus wants to spread to citizens the passion for quality architecture and urban planning, as well as the value of Benidorm architecture, whose skyscrapers dominate the horizon. Urban planning responds to the "15-minute city," an urban concept that idealizes cities where residents can access most services in just 15 minutes by walking or cycling, reducing car use and improving quality of life.
Helena Sainz, Twilight: drawn literature
Pynchon&Co Bookstore, Calle Segura 22, Alicante. until October 21
Walls of the bookstore Pynchon&Co Alicante hosts illustrator's exhibition Helena SainzHis artistic references range from Frida Kahlo to Paul Klee, from Federico García Lorca to Jean Cocteau. All of his works are the product of a wide culture. The analysis of the scenes and characters in his drawings arouses the curiosity of the viewer, who will find in this exhibition drawn stories from which they can build their own stories.
Commissioner Paco Linares describes Helena Sainz as "an invisible resident of a transparent castle, who looks at the world from her small perspective, from her wonderful perspective, which would not be complete without sharing it with us."
Source: Informacion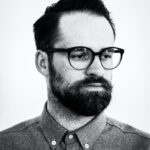 Brandon Hall is an author at "Social Bites". He is a cultural aficionado who writes about the latest news and developments in the world of art, literature, music, and more. With a passion for the arts and a deep understanding of cultural trends, Brandon provides engaging and thought-provoking articles that keep his readers informed and up-to-date on the latest happenings in the cultural world.