"You are a fucking master!", "!Thanks for your movies!" A small crowd is wandering around Woody Allen Crossing Casp Street from the ME Hotel and entering the Tivoli Theater through the side door. They have been waiting for a while to congratulate you and show their support. Barcelona is not Venice. A few days ago, while he was presenting his fiftieth film "Golpe de Luck" there, a group of demonstrators protested at the door of the theater. We demand the festival "not to focus on rapists"", regarding the accusation of sexual abuse that stepdaughter Dylan Farrow has made for years, which Allen has always denied. But here, Not a #metoo sign, not a boo. If anyone in Barcelona wanted to cancel Woody Allen, they didn't bother to show up.
The stage entrance also has its own unique feature. HE Voll-Damm Barcelona Jazz Festival director introduces the artistThe 55th edition of the festival opens with two consecutive concerts and all tickets are sold out. Applause… and no one is seen. Silence. Another round of applause. Nothing. Laugh. Good humor reigns in the audience. If this were any other concert it would be normal to assume something went wrong. But it's starring Woody Allen, so maybe it's a joke. Who knows. Third time's the charm and now the New Orleans Jazz Band appears and Allen announces that they will do their best to entertain us with the ragtime, blues, brothel music and church music of the city where jazz was born. Music from another era has been recreated with balance, taste and meticulousness. The group knows early jazz history backwards and forwards. Woody Allen too. But his benefits as a clarinetist are limited. He is the first to notice this. And his viewers were the first to apologize to him. This isn't about the music, of course.
In New Orleans turmoil with soloists They intertwine and weave melodies, each in their own way.Woody Allen's clarinet voice trembles to the point of neurosis, just like the musical expression of those broken characters he has brought to the big screen over and over again. He plays with short, staccato breaths, as if hitting each note is almost painful, and then he becomes thoughtful. He emerges from this daydream to negotiate with his trumpeter what song they will play next. They settle on a number that's pure nostalgia -"I'll make you remember when I'm too old to dream" – and then they return with the unmistakable song "Para Vigo me voy," sung by the band's musical director, Eddy Davis, who died in 2020.
Everything seems to be in its place but The mood in the room cools.. The initial enthusiastic applause turns from enthusiasm to politeness, until Allen takes the microphone to say goodbye and introduce his musicians, and the audience now applauds wildly. It's as if they suddenly remembered that that wounded, grumbling man who played music from another time and spent half the concert lost in thought was the author of all those films that made them so happy.
Source: Informacion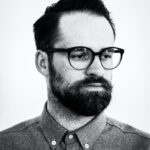 Brandon Hall is an author at "Social Bites". He is a cultural aficionado who writes about the latest news and developments in the world of art, literature, music, and more. With a passion for the arts and a deep understanding of cultural trends, Brandon provides engaging and thought-provoking articles that keep his readers informed and up-to-date on the latest happenings in the cultural world.