Noise fills the ocean. The coming and going of ships, the exploration for hydrocarbons, or the installation of offshore wind turbines make a shrill screech that drives the seabed crazy. It is a noise that affects many fish and cetaceans, forcing them to go elsewhere or dooming them to disappear in the wide sea. This is because this noise prevents these animals on which their breeding and feeding depend from communicating, except for the direct harm they suffer in the most extreme cases. The consequences of noise are enormous, leading a group of scientists to warn of its effects and propose solutions.
Scientists say that with the right instruments, ships can be heard in and out of New York Harbor thousands of miles away in Europe, to get an idea of ​​how sound is transmitted underwater. It is to reduce the speed of the ships brought by human beings to the depths of the sea by 11%. "Ships are the main source of noise, but with this small move we can greatly reduce the noise," says José Antonio Díaz, a member of the Saturn consortium and a technician at the Canary Islands Ocean Platform (Plocan). La Plocan is one of 20 centers working on the European Saturn project (Developing Solutions to Underwater Radiated Noise), which spent three years researching solutions to reduce underwater noise.
Led by the Science Foundation of Ireland and organized by University College Cork, the project includes a broad consortium of EU participants with 20 partners in 10 European countries, and an interdisciplinary team of acoustic experts, marine biologists and marine engineers.
Most boats cruise at speeds between 20 and 24 knots, so reducing their speed by 11% means they will have to travel between 18 and 21 knots, enough to alleviate most of the acoustic problem. "Contrary to what one might expect, ships make noise from their propellers, not their engines," Díaz emphasizes.
Specifically, when the propellers spin, they produce bubbles that burst, making that incessant sound that torments marine life. And while slowing down is the optimal short-term solution, the Saturn project researchers believe much of the noise can also be avoided by "changing the shape of the propeller so that it produces fewer bubbles," as the researcher insists.
Reducing the speed of boats can have other benefits as well. This was already revealed in 2019 by consulting firm Reynolds Environmental Sustainability Consultants (RESC), who estimated that reducing the speed of ships by 20% could reduce fuel consumption by more than 24%. In addition to reducing greenhouse gas emissions, this would reduce noise pollution by 67% and cetacean deaths from shipwrecks by 78%, according to the report.
And one of the biggest threats to sperm whales, pilot whales, or whales is colliding with ships while on the move at sea. Damage can range from a simple scratch to complete mutilation or death of the animal, often slowly and painfully.
"Permanent or temporary deafness"
There is great variation in the oceans in terms of noise levels. "We compare virgin regions without any noise pollution and those with the greatest economic activity and shipping," Díaz emphasizes. There was a 10,000 times greater difference in noise between the two areas. "This is outrageous," says the Saturn project researcher.
By comparison, it would be like going from being in a field where only the sounds of nature can be heard, to parking next to a jet about to take off. The most affected area in Spain is the Strait of Gibraltar, through which about 300 ships pass every day. That is, every five minutes.
"Underwater noise affects all species," emphasizes José Antonio Díaz. And historically, the focus has been on large mammals such as cetaceans and dolphins. It's not surprising, as their communication is accomplished with sounds. There are two possible effects for them: the physical effect, which can cause permanent or temporary deafness, and the communication effect, as the "noise" overlaps with their "dialogue".
This prevents them from listening to each other, so they drift away or drift away from the rest of their group. But they are not the only ones affected. The rest of the fish also tend to escape from very noisy places, which affects both ecosystems (losing one of their bonds) and human activities such as fishing.
"Noise is a little-known problem and now is the time to propose solutions," Díaz emphasizes. We need to go further and define the measures to be taken more clearly."
Txema Brotons: "The problem is we use the sea as if it were a highway"
From 10 knots or 90 meters in length, a boat has more capacity to kill cetaceans.
While underwater noise can directly kill a cetacean, it often puts them under chronic stress, making them more vulnerable to other influences. Tursiops is an organization investigating this issue.
Question: To what extent does underwater noise affect marine mammals?
Reply: The noise we make is concentrated in the low frequencies where boats are most heard. These low frequencies have a very high dispersion capacity and affect some species more than others. For example, a fin whale emits at very low frequencies, and a dolphin does so at higher frequencies. While this chronic noise is not a lethal shock per se, it causes a high degree of stress and makes these animals more susceptible to other shocks. It is as if you have a wound and if you are in a stressful situation for any reason, this wound will increase the chance of getting an infection many times.
Q: Could this noise in some cases directly cause death?
A: A seismic survey to look for hydrocarbons [se realizan potentes detonaciones submarinas] It can be lethal if it catches an animal from a distance. A military sonar can cause flight reactions that cause direct death of deep-diving animals.
Q: Can reducing the browsing speed be effective?
A: By reducing the speed, we will reduce not only noise, but also the risk of collisions with cetaceans. As new ships go to sea, industry may be asked to design more efficiently. In fact, a ship making a lot of noise is sometimes a sign of a ship malfunction. Also, there are countless large ships that can sail. For example, Cristiano Ronaldo does not sail on a sailboat. The problem is, we use the sea like a highway.
Q: The other big problem is ship collisions with cetaceans…
A: Large ships are the ships with the highest death toll. Colliding with a 12-foot sailboat traveling at six mph is not the same as colliding with a 25-metre yacht traveling at 30 mph or a 120-metre ferry at 24 mph. The chance of fatal injury increases with speed and length. Scientific studies identify thresholds at which there is a very marked change in the survivability curve in the event of a collision, and they are 10 nautical miles and 90 meters long. That doesn't mean a slower or smaller ship can't kill an animal as well. On our last expedition, we saw two sperm whales within a week, and both had collision marks.
Source: Informacion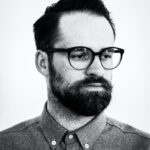 Brandon Hall is an author at "Social Bites". He is a cultural aficionado who writes about the latest news and developments in the world of art, literature, music, and more. With a passion for the arts and a deep understanding of cultural trends, Brandon provides engaging and thought-provoking articles that keep his readers informed and up-to-date on the latest happenings in the cultural world.