HE triumph of the anti-love story or like film truce Mario Hernández won Golden Tile for Best Film inside Alicante Film Festival.
event closed 20th edition with this saturday night premiere Which palmares awards. the event took place Mediterranean House and presented by Luis Larrodera.
truce has been big winner of the night. The film's director commented during the film's promotion last Tuesday: "We all need a truce in the middle of a whirlpool"And that's exactly what this movie is about. In addition to the Golden Tile, the film Silver Tile for Mario Hernández for Best Screenplay and Silver Tile for Bruna Cusi for Best Actress.
this movie exit In the feature film of Mario Hernández, born 35 years ago in Almansa, but Closely linked to Alicante -Trained at UA and at the now-extinct Ciudad de la Luz Study Center- Grand premiere at the Malaga Festival and returning from Ibiza (Ibicine) five awards under your arm.
Managed by story Bruna Cusi (a Goya winner summer 1993, Carla Simón) and actor from Malaga save the queenAra and giving life to actor and screenwriter Edu They have an idyll for ten years. other than its official relations with its respective partners. After a year without seeing each other, they take advantage of a film festival to meet up. However Even this much-wanted truce is not immune from lies and nostalgia for his real life.
"I like to say that truce) it's an anti-love story because in a romantic comedy or romantic drama where it is registered as a genre, the story is when the protagonists say I love you and when the brown startsThe writer-director explained.
"The Alicante Film Festival and its jury decided: truce Deserves Tesela de Oro, except for one honour, a real award for our movie, a huge boost before its release and a tribute to the film's amazing artistic and technical team. "We're very happy and grateful, and on a personal level it's a huge illusion." The film is directed and written by Mario Hernández.
more recognition
A moment of silence was held at the gala composer musical Mounts of Zeltia with music for image award and costume designer big sonya with Fashion Cinema Award.
Film until friends diefirst time javier veiga rose with Silver Tile for Best Liver for Veiga itself and Silver Tile for Best Actor for Mauricio Ouchmann. This Silver Tile For Best Photo it was for by Juan Hernandez Force. HE Sergio Balseyro Critics Award he took four raons Pedro Perez Rosado's photo.
In the section devoted to short films, the jury awarded the best national fiction short film with 1.000 Euro and Direct access to Goya Rewards Iago and Tristan By Miguel Ibanez. HE best director award it was for by Maria Bestar you are not crazy.
Jury in the category of best short film actor, He gave the exaequo award to Celia Freijeiro. divine beads and for Rocio Calvo If I wanted to leave. HE best actor it was for by Luis Larrodera worst job in the world. HE best scenario has been Miguel Ibanez with Iago and Tristan.
On the other hand, Mediterranean's best short film it was for State of La Piccola Sara Scalera from Italy; HE best fiction short film international it was for between words By Farid Ismail (Luxembourg). award for best national animated short was delivered Zombie Meteorite By Alfonso Fulgencio and Jose Luis Farias.
HE best LGTBI international short film for reflections From Kane Kwik, Mexico; in the new episode documentary short film the prize is gone hard core Adam Aliaga.
Finally, the best short film audience award was given to him in the Alicante Cinema section. swallow flight By Sergio Checa
So one more year Alicante Film Festival breaks audience record in their projections and parallel activities.
Festival director Vicente Seva confirmed it "This edition has been a huge success and an excellent reception among the public. It is a fact that pushes us to continue working every year," he said, adding, "We once again showed how important the festival is. Alicante at the center of the film industry culture in particular and in general.
Source: Informacion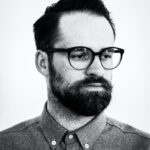 Brandon Hall is an author at "Social Bites". He is a cultural aficionado who writes about the latest news and developments in the world of art, literature, music, and more. With a passion for the arts and a deep understanding of cultural trends, Brandon provides engaging and thought-provoking articles that keep his readers informed and up-to-date on the latest happenings in the cultural world.