Telegram channel 136th has drawn netizens' attention to the similarity of the new SHAMAN video for "Honey" with the video sequence for Drake's "Falling Back".
"In the past, singer SHAMAN walked around Red Square in leather tights, now he stole the clip from Drake," the channel writes.
SHAMAN is marrying each of his fans in his latest video, and at the end of the video, the brides take on the musician. At the same time, Drake is also marrying 24 girls as part of the video, with whom the rapper greets each with a special handshake. Netizens also commented on the visual similarity of the two videos.
"Again these copies… When will the authors start creating in an original way?"; "I don't think you know who Drake is"; "These are standard compositional angles on the wedding theme. There are hundreds … "the commentators argued among themselves.
Previously SHAMAN explains why he didn't get a tattoo.

Source: Gazeta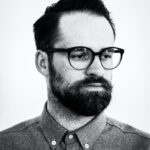 Brandon Hall is an author at "Social Bites". He is a cultural aficionado who writes about the latest news and developments in the world of art, literature, music, and more. With a passion for the arts and a deep understanding of cultural trends, Brandon provides engaging and thought-provoking articles that keep his readers informed and up-to-date on the latest happenings in the cultural world.