Legacy of the Qin and Han dynasties, China. Xian Warriors already received 4,559 visitors since it opened its doors last Tuesday afternoon until last Sunday. This means that around 1000 people pass through the MARQ every day to see this unprecedented exhibition that has become one of the cultural offerings. Highlights of the year in Europe.
includes exhibit more than 120 tracks, many of these Exhibited for the first time outside of China, with nine terracotta figures and a horsepart of the declared set PWorld Heritage Site since 1987 and Prince of Asturias Science Award in 2010among many other distinctions.
First visits coincided in highlight the quality and uniqueness of this sample describes it as an immersive and unique multi-sensory experience.
The high number of visitors to the fair, which has already sold out most of the guided tour tickets for Easter and Easter, reveals the expectation of the fair. More than 25,000 online reservations already. However, it cannot be compared to the openings of other international exhibitions at MARQ, as on this occasion there is no open day first weekend, given the large influx of people that can be created.
Promotion to the tourism industry
On the other hand, the President of the Alicante Provincial Assembly, Carlos Mazonpresented yesterday the city's tourism industry complementary actions that the institution will develop to popularize this exhibition among tourists and residents of Alicante MARQ until January 2024.
Mazon, accompanied by a cultural representative Juan de Dios Navarroand director of the Costa Blanca Board, Jose Mancebosuggested both municipal tourist technicianslike industry associations and businessmen To promote tourism information, hotel and catering businesses and cultural and entertainment establishments, The biggest cultural event in Spain in 2023.
Thanks to this cooperation, tourism operators; offer special conditions for your customers' visit The President detailed the collection of pieces from China, insisting that this initiative "represents a unique opportunity to promote the Costa Blanca and the city of Alicante's numerous tourist attractions."
"Our industry will be the flag of this cultural offering. they will Publishers and supporters of an exhibition that alone justifies a visit to the Costa Blanca, pBut if we add the professionalism of our industry to this, nothing will go wrong because we have worked hard and now it is time to reap the fruits."
According to the head of the province, the estimates are "will exceed 300,000 visits, In front of Mirón's Discus shooter exhibit scored nearly 220,000 visitors".
Source: Informacion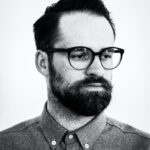 Brandon Hall is an author at "Social Bites". He is a cultural aficionado who writes about the latest news and developments in the world of art, literature, music, and more. With a passion for the arts and a deep understanding of cultural trends, Brandon provides engaging and thought-provoking articles that keep his readers informed and up-to-date on the latest happenings in the cultural world.