Filming of the historical adventure movie "The North Pole" in St. It started near St. Petersburg. According to this TASSThe film chronicles the expedition of the first Soviet nuclear submarine, K-3, under the ice of the Arctic Ocean, during the Cold War.
"This is a story about pioneers – the path people take for the first time is always interesting," said film director Alexander Kott.
In the film starred Andrey Merzlikin, Captain Second Degree Zhivtsov and Yevgeny Mironov, who played the submarine designer Morozov, as well as Elena Sever, Olga Lomonosova and other actors.
According to the source, St. Petersburg will last until mid-March, with full completion of the shooting process scheduled for the end of June.
Formerly Svetlana Nemolyaeva saidHe has a very good relationship with the director Kott.

Source: Gazeta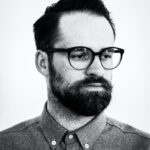 Brandon Hall is an author at "Social Bites". He is a cultural aficionado who writes about the latest news and developments in the world of art, literature, music, and more. With a passion for the arts and a deep understanding of cultural trends, Brandon provides engaging and thought-provoking articles that keep his readers informed and up-to-date on the latest happenings in the cultural world.