The American record industry of the 1950s and 1960s was, to put it mildly, prolific with strong personalities: Ahmet Ertegun (Atlantic), Chess brothers (Chess), Bihari brothers (Modern), Berry Gordy (Motown), Phil Spector (Philles), Sydney Nathan (King)… Ambition, unscrupulousness and lack of vision made them mythological characters. Humble origins often encouraged them. Jim Stewart has nothing to do with this gallery of alpha males.neither human nor social. However, his creature Stax Records has not been overshadowed by any of the aforementioned record brands. Before otherwise. Those who rank Stax above Motown and Atlantic are not few. and this choice can be defended after vicious debate. Stewart passed away this Monday at the age of 92.
"I barely saw black until I was an adult," Stewart says. Peter Guralnick In 'sweet soul music', the scripture of the genre-. I didn't know there was such a thing as Atlantic Records when I started. I didn't know Chess Records or Imperial existed. I had no desire, no such dream to start Stax. I just wanted music. Any way to get involved in the music, one way or another." Perhaps because of the uncertainty of Stewart's aspirations, Stax has become a place where great things happen. Black music and white music naturally mixed there. black musicians and white musicians. While Memphis is still a racially segregated city, it is no longer legally, but de facto.
Bank clerk
A bank teller and amateur violinist in country bands, Stewart (Middleton, Tennessee, 1930) created the record label Satellite in 1957 to record country and rockabilly artists. his sister Estelle Axton (died in 2004) embarked on an adventure by re-mortgaging his home to purchase an Ampex 300 tape recorder. they took the old Capitol cinema as their center, In a Memphis neighborhood that has turned from white to black, and Stax was born. From Stewart and Axton.
Senior local radio 'dj' and at all costs, ruffus thomas He stopped by the new studio in 1960 to record the single 'Cause I love you' with his daughter Carla. The song became a minor hit, and Stax signed a toxic national distribution contract with the mighty company. Atlantic.
The House band consisted of Booker T. Jones (keyboards), Steve Crooper (guitar), Donald 'Duck' Dunn (bass) and Al Jackson (drums). Booker T. and the MGsstars in their own right with their instrumental recordings. Two black and two white. Oddly enough, they were suburban teenagers who took advantage of Stax's laissez-faire policy. The terrific and tough band, with the studio's serious acoustics derived from turning a movie theater into a recording studio with four kids, or, as legend intended, Stax invented their sound. they sing about Ollie & the Nightingales, Wilson Pickett, Eddie Floyd, Sam & Dave, Isaac Hayes, The Staple Singers and, even, Otis Redding. Facing the voice of young America from Motown in Detroit, Stax was the cradle and culmination of the passionate southern soul.
Riots, separation and bankruptcy
Riots after the assassination Martin Luther King In April 1968, they left Stax headquarters intact at the nearby Lorraine Motel. The same thing happened at the barber shop in Detroit. George Clinton He polished the Parliament and the Parliaments, the seed of Funkadelic.
Stax Limitless star Redding's death in a plane crash in December 1967 was punctuated by his break with the Atlantic, which Rick Hall had previously discovered at the Muscle Shoals, Alabama, Fame studio as a new source of authenticity. The fine print of the contract between Stax and Atlantic turned out to be very damaging to Stax.
Festival wattageHeld in Los Angeles in August 1972, it was Stax's swan song, which was declared bankrupt in 1975. Rock and Roll Hall of Fame She did not attend the ceremony in 2002 and was her eldest daughter tasked with accepting the appointment.
Source: Informacion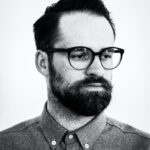 Brandon Hall is an author at "Social Bites". He is a cultural aficionado who writes about the latest news and developments in the world of art, literature, music, and more. With a passion for the arts and a deep understanding of cultural trends, Brandon provides engaging and thought-provoking articles that keep his readers informed and up-to-date on the latest happenings in the cultural world.