Santa Pola Sea Museum. Castillo Fortaleza, s/n, Santa Pola. Until January 8, 2023
Valencia Community Museums Consortium presents in Santa Pola From sculpture to artistic installationshows a series of studies that have emerged with different technical approaches. relationship between artistic object and space Be part of the Initiative surrounding it Contemporary art of the Generalitat ValencianaA collection born in 2017 with the aim of supporting the art sector in the Valencia region, creating heritage and contributing to the spread of contemporary art languages.
The exhibition brings together the works of artists. Edu Comelles, Enric Mestre, Fermín Jiménez Landa, Inma Femenía, Lucía Peiró, Patricia Gómez & María Jesús González, Rosana Antolí and Sebastià Miralles. This sample will be followed by another planned by the Consortium for next summer.
Cristina Thomas Ortola, "somiAr

Ovidi Montlor Center. c / Vistabella 8, Alcohol. until 20 December

In this exhibition, small-format works where the artist seeks and intensifies the feeling of a world full of subtleties and is abstracted against an abstract background, which he hides figuratively and realistically with a simple gesture or icon, will meet the audience. Never giving up on his commitment to the blues, Cristina Thomas uses light and clean colors This brings the viewer closer to harmonious landscapes, because with a simple and at the same time fleeting gaze, his work puts us in touch with nature.

Cristina Tomàs Ortolà (Pedreguer, 1969) has been fond of drawing and painting since childhood. She was self-taught until her adolescence, when she decided to study painting for four years with the painter. Joan Vidal, At Pedreguer.




Olga Navarro Pomares, "The ballad of fire and life"

HERE. Plaza de Sant Joan 1, Elche. Opening, Saturday (20h). until January 12

Bigastro's artist Olga Navarro Pomares He graduated from the Faculty of Fine Arts of the Faculty of San Carlos in Valencia. fire and life song 22 works in which he captures moments of the space that surrounds him, captures sensations and experiences, in order to grab the viewer's attention and draw attention to the seemingly insignificant details that are part of his being. Based on the last few years photographs he collected, modified, simplified and adapted to the subject, reduce lines and colors. Refinement and excitement is his challenge.
Source: Informacion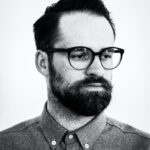 Brandon Hall is an author at "Social Bites". He is a cultural aficionado who writes about the latest news and developments in the world of art, literature, music, and more. With a passion for the arts and a deep understanding of cultural trends, Brandon provides engaging and thought-provoking articles that keep his readers informed and up-to-date on the latest happenings in the cultural world.