The partnership agreement between SME Bank and the Productivity Development Center of the All-Russian Academy of Foreign Trade (VAFT) under the Russian Ministry of Economic Development will be signed on November 11 at the All-Russian Productivity Championship. service reports.
The document will be signed by Petr Zaselsky, Chairman of the Board of SME Bank, and Ekaterina Grishina, Director of the Center.
The joint work will be aimed at the implementation of a number of measures aimed at increasing the productivity and competitiveness of Russian enterprises, developing the managerial competencies demanded among company leaders, as well as disseminating best practices in the field of increasing labor productivity. .
According to Petr Zaselsky, Chairman of the Board of SME Bank, the bank is interested in increasing the productivity and competitiveness of Russian enterprises, therefore it is in constant interaction with the business community to understand their needs.
"The bank's specialists will also share their knowledge with the heads of Russian companies as part of the activities of the Efficiency Leaders program," said Petr Zaselsky.
SME Bank announced that its specialists have already taken part in one of the master classes of the Center – today he talked about what financial support tools are available for entrepreneurs and how to use them.
Ekaterina Grishina, Director of the VAVT Center for Productivity Development, emphasized that today, within the framework of the national project Labor Efficiency, new solutions for the sustainability of enterprises, including small and medium-sized enterprises, are being developed.
"Responding to the current needs of the Russian economy, we now plan to offer program participants the opportunity to use financial incentives to obtain preferential loans, especially for business development projects," he said.
According to Grishina, this will allow managers to be even more involved in the project development process and, most importantly, contribute to its speedy implementation.
Recall that the Center, in conjunction with the nation's leading business schools, has implemented a program to train "Productivity Leaders" executive staff. This is one of the systemic measures to support enterprises, developed by order of the Ministry of Economic Development of the Russian Federation for enterprises.
participants of the national project "Labor Efficiency".
The center explained that the training aims to "develop critical competencies to increase the efficiency of businesses in a dynamically changing market."

Source: Gazeta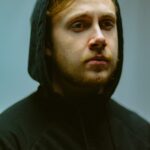 Jackson Ruhl is a tech and sci-fi expert, who writes for "Social Bites". He brings his readers the latest news and developments from the world of technology and science fiction.