EU limited to partial embargo
European Union countries have finally agreed on an oil embargo as part of the preparation of the sixth package of anti-Russian sanctions. However, the supply of raw materials will not affect the Druzhba pipeline. The new restrictions could cut oil supplies from Russia to the EU by two-thirds, according to Charles Michel, president of the European Council. And by the end of 2022, oil flows from Russia to Europe could decrease by 90%.
After this news, oil prices started to rise. In the early morning hours of May 31, the price of July Brent futures exceeded $122 a barrel and hit a two-month high. But at 13.30 pm Moscow time, the price of North Sea oil dropped below $119, but this is still the highest since March 25.
Estimated BloombergDue to the embargo, Russia will lose about 22 billion dollars a year. The $12 billion loss will result from the ban on offshore oil exports — another $10 billion — due to the refusal to supply pipelines to Northern Europe. At the same time, Moscow will be able to profit up to $10 billion from maintaining the transit through the southern branch of the Druzhba pipeline to Hungary, the Czech Republic and Slovakia.
How accurate are Bloomberg forecasts?
According to socialbites.ca's interview, they differed in their assessment of Bloomberg's estimates of damage to Russia. For example, Aleksey Belogoryev, Deputy Director of Energy at the Institute of Energy and Finance, described the $22 billion loss from the loss of offshore oil exports as quite adequate.
"Most likely, this forecast was about large discounts for the Russian brand Urals. So if we take the lost volumes and sell them at a discount for around $30 Brent, the loss from the EU embargo could really be over $20 billion. That bar doesn't seem very high.
"The whole question is whether Asia will be ready to buy Russian oil even at a large discount given the risks of secondary Western sanctions," he said.
Sergei Kondratyev, vice president of economics at the Institute of Energy and Finance, suggested that Bloomberg's forecast did not take into account the fact that average prices for the Urals have risen 40% since the beginning of 2022, to $80-$85 per barrel. or $580-600 per ton.
"Russia's revenue from oil exports to the EU in 2021 reached 48.3 billion Euros, of which 32.7 billion Euros by sea and 15.5 billion Euros by pipeline. Last year, Russia delivered 37 million tons of oil via Druzhba and pumped about 15 million tons of oil from its southern branch. Total deliveries to Europe amounted to 120 million tons. Now the EU, with the help of transshipments in Rostock and Gdansk, wants to completely abandon the transit and supply of tankers along the northern branch of Druzhba due to the opposite of Germany and Poland, "explained Kondratiev.
He added that under the strictest scenario, Russian oil supplies to Europe could be halved to 60 million tons by the end of December 2022. However, even such a large decrease would not lead to a significant decrease in Russian budget revenues.
"The cost of the Urals remains high, almost double what it was in 2021, even taking into account the large discount on Brent (about $30-40 per barrel). Thanks to this factor, Russia will be able to earn head-to-head and even several billion dollars.
Russian companies will now focus on China and India. Bloomberg believes that Russia will currently lose about 35-36 million tons of oil in 2022, but will not be able to recoup the loss with the help of Asian demand. "I think that's a very conservative approach that doesn't take into account the lack of free oil capacity in the world," he said.
What will happen to oil prices in the summer?
Due to the ban on Russian oil, European countries will have to look for new suppliers. Thus, the EU will begin to create artificial demand. Therefore, Belogoriev believes that world raw material prices may increase by 25% by the end of the second quarter.
"Actually, the EU will artificially accelerate the cost of residual oil by comparing it to the LNG market due to fierce competition with Asian countries. Europeans will demand oil that was originally intended for other buyers. So in the coming months Europe could become a prime oil market.
In the summer, the price of one barrel can reach $ 150. This will be affected by reduced oil production in Russia and a slowdown in global oil demand."
He added that now only one thing can cool the overheated oil market.
"If the United States manages to negotiate a nuclear deal with Iran, sanctions will be lifted from Tehran. Including the oil supply ban. Iran's return to the commodity market will bring an additional 0.8-1.3 million barrels per day. Venezuela will give another 300-400 thousand barrels. This could briefly reduce the price of oil by $90-100. "Saudi Arabia will not increase production, it is completely satisfied with the current prices," he said.
The EU has not begun to impose a full oil embargo on Russia, making an exception for transit through the Druzhba pipeline. Bloomberg has calculated that Russia's losses could be up to $22 billion a year. But Russian economists are confident that the appreciation of the Ural brand and increased demand from China, India and other Asian countries will allow Russia to reach zero by December 2022. Europe will have to look for new suppliers – so oil prices can rise to $ 150 per barrel in the summer.

Source: Gazeta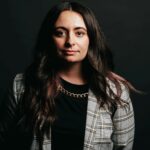 Barbara Dickson is a seasoned writer for "Social Bites". She keeps readers informed on the latest news and trends, providing in-depth coverage and analysis on a variety of topics.