The vast majority of Russians (85 percent) consider the availability of cashback in appropriate categories as the main criterion when choosing a debit card for daily purchases. Their shares increased by 15% during the year. This follows from a joint survey conducted by Pochta Bank and the financial market "Vyberu.ru", the results of which were received by the editors of "socialbites.ca".
More than 90% of respondents want to receive cashback in rubles instead of bonuses and discounts. 40% of survey respondents regularly use two cashback cards, 38% use one, more than 12% use three cards, and 10% use more than three cards.
At the same time, 35% of respondents earn an average of up to 1 thousand rubles per month, 30% – up to 500 rubles, 20% – up to 2 thousand rubles, 15% – more than 2 thousand rubles. gets a refund.
Survey participants named (in order of priority) the most popular categories for getting refunds: supermarkets, clothing/shoes, restaurants/fast food, beauty, transportation.
"People are used to and want to receive real money here and now, not bonuses, discounts and benefits," said Anton Anishchenko, director of retail distribution and board member of Post Bank.
Vyberu.ru Executive Director Yaroslav Bajurak suggested that in the next few years banks will move from the usual system of issuing bonuses to more personalized offers that will allow the client to focus on a "most profitable" card. He also added that the geography of regions where people actively use cash refunds will expand due to digitalization and the increasing impact of digital in daily life.
Approximately 2 thousand people aged 18-65 from different regions of Russia participated in the research.
Previously "socialbites.ca" saidWhere Russians invest their savings.

Source: Gazeta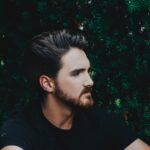 Ben Stock is a business analyst and writer for "Social Bites". He offers insightful articles on the latest business news and developments, providing readers with a comprehensive understanding of the business world.