In the first 7 months of 2023, 700 million international tourist trips were made worldwide; This figure is 43% more than in the same period in 2021. This is 84% ​​of the pre-pandemic level in 2019. data United Nations World Tourism Organization (UNWTO).
The busiest month was July, with 145 million trips, accounting for nearly 20% of the reporting period total. According to UNWTO estimates, international tourism could reach 80-95% of pre-pandemic volumes by the end of 2023.
The leaders in the restoration of tourist flows are the Middle East, Europe and Africa. The number of tourists in the Middle East in 7 months exceeded the pre-epidemic level by 20 percent. In Europe, this figure reached 91% of the 2019 level, driven by demand from the region and the USA. The recovery in tourism in Africa reached 92 percent.
In the Asia-Pacific region, growth increased to 61%, with many destinations reopening in late 2022 and early 2023. UNWTO said the opening up of China and other Asian countries will continue to boost travel growth.
However, economic difficulties such as inflation and expensive oil continue to prevent the rapid recovery of tourism. This affects costs for tourists, who are increasingly choosing budget-friendly travel options.
However, the tourism sector in general continues to recover after the decline experienced during the epidemic. It is estimated that full recovery will be possible within the next 1-2 years.
Hainan officials, China, in mid-September reported About the possible opening of direct flights with Russia.
Russians before explainedHow to avoid losing your car and personal belongings when traveling to Europe.

Source: Gazeta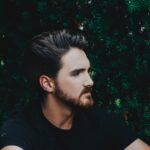 Ben Stock is a business analyst and writer for "Social Bites". He offers insightful articles on the latest business news and developments, providing readers with a comprehensive understanding of the business world.