According to sources, annual inflation in Russia will continue to increase in the coming months due to increasing price pressure. Bank of Russia.
"Annual inflation will continue to increase in the coming months. "According to estimates, it will be 6.0-7.0 percent in 2023, then return to 4 percent in 2024, and then remain close to 4 percent," the report said.
According to the Central Bank, significant pro-inflationary risks have occurred. In particular, the increase in domestic demand, exceeding the possibilities of increasing production and the weakening of the ruble.
The Central Bank of Russia also noted that annual inflation accelerated in 77 regions.
Russian President Vladimir Putin at the meeting on the draft federal budget for 2024-2026 instructed The government and the Central Bank will take measures to strengthen the ruble.
Also at the meeting, Russian President stated About stabilizing the situation with the country's budget and surplus in August. He announced that despite pessimistic forecasts, the Russian economy could grow by 2.5% – 2.8% by the end of the year.
Previously "socialbites.ca" saidWhat will the next budget be?

Source: Gazeta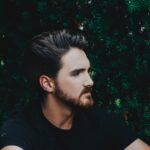 Ben Stock is a business analyst and writer for "Social Bites". He offers insightful articles on the latest business news and developments, providing readers with a comprehensive understanding of the business world.