In an interview with the newspaper, Ukraine's Ambassador to Germany Oleksiy Makeev said that more than $14.1 billion will be needed this year to restore the country after the collapse of the Kakhovka hydroelectric power station. Berliner Morgenpost.
According to the diplomat, 3.3 billion dollars of this amount has already been allocated from the Ukrainian budget. Makeev explained that the funds are needed to restore the city, infrastructure and various industries.
The ambassador added that Ukraine's agriculture, especially the grain industry, is threatened by massive damage as a result of the sinking. The fishing industry also suffered serious losses.
In the Kherson region, on the night of June 6, the upper part of the Kakhovskaya hydroelectric power station in the Nova Kakhovka region was destroyed. The cities of Kherson, Novaya Kakhovka, Naked Pier and Alyoshka were heavily flooded. Some settlements were almost completely submerged and its level rose by 12 meters.
Russia and Ukraine accused each other of blowing up the dam. The exact cause of the crash has yet to be determined. The version that the old damage to the hydroelectric power plant caused the collapse is also being evaluated.
Volodymyr Saldo, Former Acting Governor of Kherson District reportedHe said that as a result of the collapse of the Kakhovka hydroelectric power station on the morning of June 10, more than 6,000 people were evacuated from the flood zone.

Source: Gazeta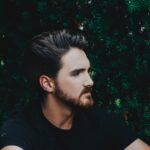 Ben Stock is a business analyst and writer for "Social Bites". He offers insightful articles on the latest business news and developments, providing readers with a comprehensive understanding of the business world.