Ukrainian Energy Minister Herman Galushchenko said in a video conference with colleagues from Western countries that the collapse of the dam of the Kakhovskaya hydroelectric power station will affect the entire hydroelectric complex of the region and lead to an increase in the country's electricity imports. TASS.
According to the minister, this disaster will affect the water level in other Ukrainian hydroelectric power plants. Due to the violation of the integrity of the entire hydropower complex, there is a possibility that the hydropower industry balancing the Ukrainian energy system will not be able to operate at the required capacity, which may cause an imbalance. energy system.
"In this context, we count on the support of our partners and capacity increase to increase electricity imports by up to 2 GW," Galushchenko said. said.
On the night of June 6, the upper part of the Kakhovskaya hydroelectric power station was destroyed in the Kherson region, near Novaya Kakhovka. Dozens of settlements began to flood, including Kherson and New Kakhovka.
Russia and Ukraine blame each other in the breaking of the dam. There is also a version that the accident occurred due to "old damage". The Ukrhidroenergo company stated that the station was completely destroyed and cannot be restored.
Defense Minister Shoigu accused Undermining the structures of the Kakhovskaya hydroelectric power station in Kiev.
President of Ukraine Volodymyr Zelensky declarationKiev could not physically undermine the dam of the Kakhovskaya hydroelectric power station from the outside.

Source: Gazeta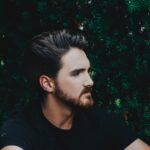 Ben Stock is a business analyst and writer for "Social Bites". He offers insightful articles on the latest business news and developments, providing readers with a comprehensive understanding of the business world.