In connection with international sanctions, the share of ruble and yuan settlements between Russia and foreign countries has increased significantly. The above models will be the most promising in the foreseeable future. informs RBC cites analysts from the VEB Research and Expertise Institute (part of the state company VEB.RF).
Currently, more than 70% of settlements among residents of the states of the Eurasian Economic Union (EAEU) take place in Russian currency. The role of the Chinese currency (yuan) is also growing: Russia trades in this currency for 16% of its exports and 23% of its imports. In the medium term, it is stated that the importance of the ruble and yuan will be strengthened in the mutual settlements of countries with developing economies.
"Since 2022, the dollar and euro have become toxic to most Russian companies, and cashless payments are difficult even in "friendly" countries due to the threat of secondary sanctions and the removal of Russian banks from the SWIFT system. However, there are a number of alternative models that Russia could potentially use and develop in international settlements. <....> VEB experts call the ruble and yuan settlement patterns the most promising ", consists of material.
May 24, Russian Prime Minister Mikhail Mishustin declarationThat currently 70% of cross-border agreements between the Russian Federation and China are carried out in national currencies, including the ruble and the yuan. Among other things, it was the use of the above currencies for the supply of Russian energy resources, including oil, gas and coal.

Source: Gazeta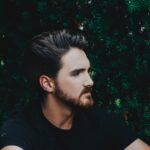 Ben Stock is a business analyst and writer for "Social Bites". He offers insightful articles on the latest business news and developments, providing readers with a comprehensive understanding of the business world.