Russia has warned India of the negative consequences of being blacklisted by Russia's Financial Action Task Force (FATF). We are talking about the challenge of bilateral cooperation in a number of key economic sectors, including the defense, transport and energy sectors. informs Bloomberg agency, citing the source.
At the end of February this year, the FATF leadership suspended Russia's membership in the organization. After that, Ukrainian officials insisted that the FATF blacklist Moscow, which now includes Iran, North Korea and Myanmar. Russia is currently taking initiatives to warn its key trading partners of such a scenario.
The Kremlin is putting implicit pressure on governments, including India, and threatening to derail defense and energy deals unless they help thwart anticipated moves to transform Russia into a financial pariah state. Russia is targeting trading partners ahead of the June meeting of the global organization against money laundering.
If the FATF leadership takes this action in relation to Russia, member states as well as banks, payment processing investment companies will be required to perform enhanced due diligence on transactions with Moscow. At the same time, in the most serious cases, they will have to take countermeasures to protect the international financial system, the note concludes.

Source: Gazeta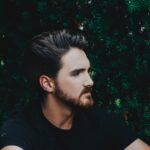 Ben Stock is a business analyst and writer for "Social Bites". He offers insightful articles on the latest business news and developments, providing readers with a comprehensive understanding of the business world.