In 2023, the government of the Russian Federation will focus on measures to further adapt the Russian economy to external shocks. According to the plan of the authorities, it should be completed by 2024. Among the priorities of the Council of Ministers are increasing social support for the public, ensuring technological and financial sovereignty, developing infrastructure and strengthening ties with existing foreign trade partners and seeking new ones. These plans are a direct continuation of the work of the White House in 2022. On March 23, the Prime Minister of the Russian Federation Mikhail Mishustin reported this to the State Duma, Wrote Kommersant newspaper.
"The report was extremely detailed, an overview of the government's activities seemed detailed in the Prime Minister's speech: almost all areas of the White House's activities were mentioned, and there were almost no problem areas among them. Probably, such a detailed, super-detailed report in the State Duma was greatly needed to position the government in the system of authorities: a sufficiently functioning government, as a rule, is slightly less noticeable than any problem, at least in the media. power structure," the article says.
According to the newspaper, the Council of Ministers plans to complete the project of systematic adaptation to the new conditions in which Russia finds itself after the start of special operations in Ukraine, without making any significant adjustments. Its implementation in 2022 showed the effectiveness of the approaches indicated in it, long before the moment when they should be implemented, continues the article.

Source: Gazeta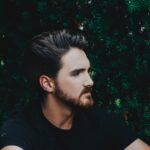 Ben Stock is a business analyst and writer for "Social Bites". He offers insightful articles on the latest business news and developments, providing readers with a comprehensive understanding of the business world.