The head of Sberbank German Gref in an interview with the magazine "stimulant" It was called the main problem of the Russian economy.
During the interview, the journalist of the publication asked him to indicate his main problems in the development of innovations in the Russian Federation.
"Innovations arise where and when there is demand," Gref said in response.
He continued that the main problem of the Russian economy is "lack of demand for innovation". According to Gref, the main driver of this demand is the high level of competition.
"We have an insufficient level of competition, our sectors in global competition are insufficient and our demand for innovation is low accordingly. It is growing now but unfortunately not at the speed I would like to see," Gref said.
He stated that this problem "has always been and continues to this day".
"The second problem is that the infrastructure needs to be created. The third story is a proposal. We have problems at all three stages, but the key is demand," Gref added.
Alexei Kudrin, former head of the Accounts Chamber of the Russian Federation gave an opinionThe main problem of the Russian economy is its dependence on hydrocarbons.

Source: Gazeta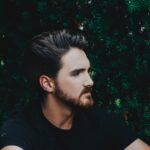 Ben Stock is a business analyst and writer for "Social Bites". He offers insightful articles on the latest business news and developments, providing readers with a comprehensive understanding of the business world.