Power engineers of Ryazan Oil Refining Company, part of Rosneft, are conducting pilot tests of a voltage stabilization system to improve the reliability of the power supply. This was reported by the press service of Rosneft.
It is noted that its implementation will significantly increase the stability of energy supply for all technological processes of the plant. It will also ensure the productivity of the equipment and the quality of the products.
"The RNPK stabilization system supplies voltage to the electrical network of the technological facility in case of a decrease from external power networks. Restoring the power of the electrical network takes place in less than a second. The system allows you to completely avoid the process of restarting the equipment in the event of a voltage drop and ensures its operation in the normal technological mode.
The company said its power engineers are currently testing the voltage stabilization system under real production conditions, confirming its effectiveness. Also, according to the test results, the possibility of introducing a new improvement to the production process will be evaluated.
Recall that RNPK is a large consumer of electricity. Providing a stable power supply contributes to an increase in energy efficiency indicators, equipment efficiency and the industrial safety level of the plant.
In addition, within the framework of the energy efficiency program, RNPK records and controls the consumption of energy resources, develops economically justified energy saving measures and develops an automatic accounting system. Thus, at the end of 2022, the economic impact of measures to reduce heat and electricity consumption by the enterprise amounted to 25.5 million rubles.

Source: Gazeta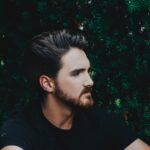 Ben Stock is a business analyst and writer for "Social Bites". He offers insightful articles on the latest business news and developments, providing readers with a comprehensive understanding of the business world.