In his speech at the UN Security Council meeting, Russia's Permanent Representative to the UN, Vasily Nebenzya, said that the delivery of Russian fertilizers to Syria, which is blocked at the ports of European countries due to US sanctions, is currently impossible. It has been reported TASS.
"Russia is ready to send a batch of fertilizer blocked in EU countries due to anti-Russian sanctions to Damascus free of charge. <...>. But, as it turned out, due to the "Caesar Law" adopted by the US authorities (sanctions against Syria. – socialbites.ca), it is impossible to get them into Syria due to their so-called dual purposes, "he said. .
Nebenzya stated that the Russian and Syrian sides expect to receive clear information from the UN on what has been done to solve the problem, upon the request from Moscow and Damascus.
Former Russian Ministry of Foreign Affairs declarationThe normalization of Russian exports of agricultural products and fertilizers with the help of the United Nations has not yet been observed. As the diplomatic department added, "while talking about famine and global food security threats, the Ukrainians' commercial orders are actually being fulfilled."

Source: Gazeta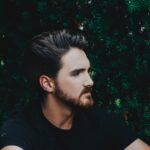 Ben Stock is a business analyst and writer for "Social Bites". He offers insightful articles on the latest business news and developments, providing readers with a comprehensive understanding of the business world.