From January to September 2022, cuts to the Russian budget from the sale of lottery tickets under the Stoloto brand increased by 16% to 2.2 billion rubles. About Wrote newspaper "Kommersant", which refers to the press service of the company.
As noted in the paper, Stoloto relies on overall growth throughout the year. The peak has not yet been reached – the largest lottery sales volume traditionally falls on the last week of December.
At the same time, the prospects for the 2023 lottery market remain unstable due to the situation in Ukraine, the conflict between Russia and the European Union (EU), the USA and other countries. "There is a misconception that people are more active in lottery draws when there are various complex events. But participants, on the contrary, usually buy lottery tickets when everything is fine, "said Stoloto.
InterMedia Editor-in-Chief Yevgeny Safronov believes that in 2023 the market will be more affected by the decline in Russian purchasing power. According to him, everything will depend on military, political and economic conditions.
National Lottery press service last week reportedThat the citizens of Russia won the lottery of about 725 million rubles from August to November 2022, 80 people became millionaires.

Source: Gazeta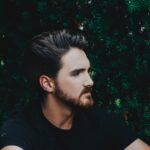 Ben Stock is a business analyst and writer for "Social Bites". He offers insightful articles on the latest business news and developments, providing readers with a comprehensive understanding of the business world.