More than half (52%) of Italians had to cut back on the quantity or quality of the food they eat and their heating and electrical appliances. This was due to the sharp increase in prices in the country. informs Citing data from the report "Italians in Crisis and Food" by RIA Novosti, National Association of Agricultural Producers Coldiretti and the Census Center for Socio-Economic Research.
"Inflation took a serious hit on consumer food prices, with 52% of Italians having to reduce the quantity or quality of food they buy," the document said.
At the same time, this figure reaches 60% among low-income citizens. At the same time, 37% of consumers in Italy prefer to buy low-quality products to save money in the face of an intensifying energy crisis. Citizens began to largely reject the use of alcoholic beverages and confectionery, as well as sausages, fish and meat. Analysts concluded that demand for baby food products also suffered from the crisis.
13 November, Italian Minister of Economic Development Giancarlo Giorgetti declarationthat the country's authorities cannot index pensions above the inflation level in a crisis. From January 1, 2023, senior citizen payments will increase only 7.3%, well below the expected level of consumer price growth for the year.

Source: Gazeta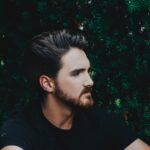 Ben Stock is a business analyst and writer for "Social Bites". He offers insightful articles on the latest business news and developments, providing readers with a comprehensive understanding of the business world.