Sometimes you have to think outside the box to find a way out of an emergency.
When heavy snowmelt flooded Lake Tulare in California's San Joaquin Valley and water crept into orchards, local farmers solved the problem by using their pickup trucks as a frame for a dam.
The farmers urgently needed to shut off the water flow, and they decided to pour earth into the bodies of pick-ups and drive them into a collapse in the dam.
If they decided to dump the soil directly into the water, it would be washed away right away. The pickups created a strong frame for the added material to adhere to.
When the water recedes, the farmers withdraw their cars. Whether they will start after that is a big question, it is clear that farmers do not get insurance in this case, but they do not claim it.
This is probably not the best way to solve the problem, but the water came quickly and a solution was urgently needed.
Source: Engine 1
Source: Z R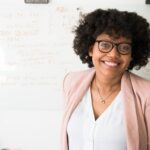 Anika Rood is an author at "Social Bites". She is an automobile enthusiast who writes about the latest developments and news in the automobile industry. With a deep understanding of the latest technologies and a passion for writing, Anika provides insightful and engaging articles that keep her readers informed and up-to-date on the latest happenings in the world of automobiles.