Geely Technology Wofei Changkong successfully completed flight testing on January 17, 2023. This means the AE200 X01 will soon get people from point A to point B with no traffic jams and great views wherever passengers look.
The company announced the start of development of a flying car in August 2022. That is, not even half a year has passed. In November 2022, the country's first manned vertical take-off and landing flying vehicle was certified.
Subsequently, all flight tests of the main test platforms were completed in December 2022. At the same time, final assembly of the pre-production prototype was completed and it rolled off the assembly line. And on January 17, 2023, the first test flights of the AE200 X01 were successfully completed.
The AE200 is a fully electric VTOL crewed flying vehicle with 5 seats. It is designed for transport within cities, but also for long distance travel. It can also be adapted for other tasks.
The flying car, according to the company, has powerful engines, a good power reserve, a high level of safety and a comfortable cabin.
When it will go on sale and how much it will cost, we'll find out later.
Source: Z R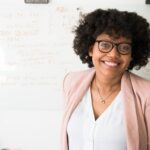 Anika Rood is an author at "Social Bites". She is an automobile enthusiast who writes about the latest developments and news in the automobile industry. With a deep understanding of the latest technologies and a passion for writing, Anika provides insightful and engaging articles that keep her readers informed and up-to-date on the latest happenings in the world of automobiles.