Belarusian President Alexander Lukashenko, who is on a state visit to Zimbabwe, presented President Emmerson Mnangagwa with a Belarusian 92s tractor for personal secondary farming.
And in the answer was a stuffed lion – the king of beasts and one of the most powerful animals in Africa.
It happened during the ceremony of handing over Belarusian agricultural equipment to Zimbabwean farmers.
In his speech, Lukashenko thanked the Americans and the whole Western world for imposing sanctions, otherwise the country would not have Belarusian tractors, but American and German ones.
In 2020, Belarus supplied more than 1.8 thousand tractors and about 80 grain harvesters to Zimbabwe's farms.
The second tranche will bring Belarusian equipment worth USD 66 million to the country within 1.5 years: more than 3.7 thousand tractors and 60 combine harvesters for local farmers.
In addition, BELAZ mining equipment is used in Zimbabwe and another 30 dump trucks of this brand will arrive in the country in the near future.

Source, photo: bureau BelTA

Source: Z R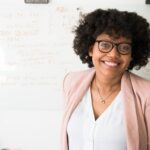 Anika Rood is an author at "Social Bites". She is an automobile enthusiast who writes about the latest developments and news in the automobile industry. With a deep understanding of the latest technologies and a passion for writing, Anika provides insightful and engaging articles that keep her readers informed and up-to-date on the latest happenings in the world of automobiles.