One of the main reasons for the shortage of auto parts in the market is the suspension of deliveries by US and European contractors, as well as the long wait for the delivery of spare parts from China, Turkey, Taiwan and other countries.
In addition to the cost of spare parts, the cost of repairs has also increased. According to experts, prices for car repair services could increase by 20-30% in 2023, depending on the industry. For example, repair of cardan shafts can increase in price by 25%.
In addition to the increase in repair costs, this naturally has two more obvious consequences. First, there are more low-quality Chinese analogues on the market. Secondly, the repair time increases. First of all, special equipment gets it, and the owners of JCB, John Deere, Caterpillar and Liebherr cars suffer the most.
An interesting fact: the domestic car manufacturer GAZ, located in Nizhny Novgorod, does not itself produce cardan shafts. Turkish Tirsan cardans or UKD firms from Naberezhnye Chelny are installed at the factory.
Expert opinion
Alexander Prikhodko, Development Director of CardanBalance:
— The situation with spare parts for cardan shafts for passenger cars is not critical. Despite the supply problems, specialists can find original spare parts or their good counterparts for any make and model. For example, after the departure of Renault, original spare parts for cars of this brand did not disappear from the market. The drive shaft on the Renault Duster (and platform Nissan Terrano) is easy to find.
As for commercial vehicles, today especially Turkish cardan spare parts, for example, Tirsan and In-Tech, are often used, as they are made with high quality and are in no way inferior to the originals.
Only parts for Scania, a Swedish manufacturer of heavy trucks, remain scarce. For example, spline joints and crosses for the 520th series are almost impossible to find for any money. Partly the same problem with German MAN trucks. The situation is similar with spare parts from Welte and EDS, established companies that produce spare parts for cardan shafts. This plays into the hands of resellers and speculators.
We try to get out of the situation by using universal spare parts, for example, splines, forks, crosses made in Turkey or China, but this leads to longer repair times. Despite the replacement of spare parts with analogues, the final result remains of high quality. By looking for new suppliers of car parts, but also by optimizing processes, there is a chance to keep repair cost growth at the level of 10-15%.
Source: Z R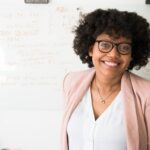 Anika Rood is an author at "Social Bites". She is an automobile enthusiast who writes about the latest developments and news in the automobile industry. With a deep understanding of the latest technologies and a passion for writing, Anika provides insightful and engaging articles that keep her readers informed and up-to-date on the latest happenings in the world of automobiles.