If the pedal suddenly starts to "fail", don't panic. Most cars are equipped with a dual-circuit braking system: if one dies, the rest saves. That's why make sure you fully depress the brake pedal: If the second circuit is not damaged, the pedal will get some stiffness near the floor and the car will begin to slow down, although not as efficiently as you are used to.
Engine braking
Another lifesaver is engine braking. On cars with a manual transmission, all generations of drivers used this technique: we gradually move from 4th gear to third, then to second. The kinetic energy of a moving car is partly expended on the rotation of the engine and the car is decelerated.
To some extent, this technique can also be used on automatic machines that have a manual control mode: we switch to that and shift "down". If no such mode is present, you can move the selector to the labels of lower ranges (positions 3,2,1 or L). The same actions apply to cars with CVTs.
The key to success is the ability to act quickly and competently in any extreme situation. To do this, it is necessary not only to know the common critical situations, but also to come up with options for getting out.
Handbrake!
Now about the parking brake, which is often referred to as the handbrake. If it is of a mechanical type, with a handle that is tightened by hand (as in a Zhiguli or Largus), then it can be safely used on the move. The main thing is to act smoothly and gradually increase the effort. A foot-operated parking brake is more dangerous, as it is easy to overbrake and more difficult to disengage.
If the parking brake is of the electro-mechanical type, they should definitely try to use it if the brakes fail. What happens depends on the specific model of the car. Read the manual of the machine and test the operation of this function in a quiet environment.
Maneuver
In some cases, maneuvering helps to stop the car. On a busy highway or in the city this will not work, but outside the city it can help. It is no coincidence that many mountain roads going downhill have emergency exits or dead ends with an impending ascent. A wide shoulder is useful on normal roads. When the road is completely empty, you can wag back and forth.
contact inhibition
At the most extreme, when it comes to life and death, you will – alas! — contact brakes. In the simplest case, this could be any snowdrifts; in the worst case, shrubs or fences will suffice. The extreme case is hitting someone else's car.
Many advise in such situations to "beat what is cheaper." The logic is clear, but remember that a Mercedes-Benz protects its passengers much better than an old Muscovite: people can die.
Which is never allowed
Surely – don't even try to engage reverse gear or go into "Park" mode. Lose time, break the box – that's all.
Universal advice to help prevent an accident in any situation
The driver's worst enemy is panic. Whatever happens, always stay in control. You and only you should do everything you can to get out of a dangerous situation with the fewest losses, and ideally without it at all. In most cases, the score lasts for a fraction of a second, there is simply no time for reflection and psychosis. So think about what could go wrong and how to proceed.
We tell you more about how the driver should act in the event of a wheel loss and steering failure. Come more often!
Requires 7,000 tires in popular sizes
Without ties, public order cannot be guaranteed, medical care cannot be provided to those who need it.
"Behind the wheel" together with the Popular Front began to collect funds that will be used to purchase tires for cars of the People's Police and operational services of the LPR and DPR: ambulances, the Ministry of Emergency Situations, vehicles delivering humanitarian aid to the inhabitants of Donbass, and army equipment. You can make your contribution
on the collection page.
Photo: screenshot from the movie "No brakes"
Source: Z R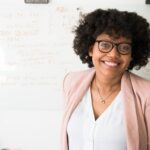 Anika Rood is an author at "Social Bites". She is an automobile enthusiast who writes about the latest developments and news in the automobile industry. With a deep understanding of the latest technologies and a passion for writing, Anika provides insightful and engaging articles that keep her readers informed and up-to-date on the latest happenings in the world of automobiles.