machines and prices
Imports of Japanese cars to Russia have surged in the past six months. Since the beginning of this year, more than 120,000 right-hand drive vehicles have been imported.
Recently I was at the Green Corner car market in Vladivostok – and I did not want to leave there empty-handed, the prices were so low. And these are prices that take into account the interest of resellers, which bring an average of 200 thousand rubles per car.
If you buy a car directly in Japan, the prices are even lower.
For example, a 2020 Nissan Leaf electric car in the maximum e+G configuration with a battery of 62 kWh costs only 2 million rubles after all customs procedures. Leaf is simpler, with a battery of 40 kWh, but also 2020, slightly more expensive than 1.5 million rubles!
An all-wheel drive Toyota Corolla Fielder of the same year of manufacture with a range of 50 thousand km is offered in Japan for … a million rubles. A million! And this is the price of a car already in Vladivostok, including delivery by sea!
What's the novelty?
If earlier the purchase of a right-hand drive car was completely remote, now everything has changed. If you want to buy a car at auction in Japan and bring it to Russia, you should know that on November 1, 2022, the Order of the Ministry of Finance of the Russian Federation No. 121n of August 12, 2022 entered into force, according to which amends the competence of customs posts.
According to this order, the Vladivostok Customs Office is expanding its competence in customs clearance of private cars for the entire Far East.
You will say: it expands, not narrows! What's bad about it?
The devil is in the details.
And what's the catch?
Previously, in Vladivostok you could buy a car for you (if you are not a resident of the Far East) and pass it through customs with a certified copy of your passport. Which you could send by post to a representative of an intermediary company. Now the situation has changed.
If you are importing a car through the seaport of Vladivostok and you are not a resident of the Far Eastern Federal District, you must personally carry out the customs procedureswhere the customs officers not only receive a passport, but also tickets and possibly the details of the hotel in which you are temporarily staying.
Is there an exit?
If you live far from Vladivostok, for example, in Kaluga, then it is not necessary to be personally present in Vladivostok when receiving a car – it is enough to write out a notarized power of attorney for a customs representative and send it by mail , in this case the representative will do everything for you.
Being registered in one of the FEFD regions will make it easier for you to import a car from Japan – you don't need to document your presence in Vladivostok to go through customs procedures, just a copy of your passport is enough .
The procedure for registering a vehicle imported from Japan remains the same: a private individual or a customs representative must fill out a passenger declaration (PTD), document the details of the vehicle and pay customs duties.
What's next?
With these prices and especially availability, the import of right-hand drive cars from Japan will only increase. After all, Russian motorists have nowhere to go: there are about 45 million cars in Russia, of which about one and a half million go out of service every year.
The production decrease of passenger cars was 77.4% in the first nine months of 2022: only 349 thousand units were produced, which is 2.9 times less than in the same period last year. That is, the physical shortage of new cars by the end of the year will exceed 1 million units, and it will have to be filled somehow. Japanese cars will come in handy.
Requires 7,000 tires in popular sizes
Without ties, public order cannot be guaranteed, medical care cannot be provided to those who need it.
"Behind the wheel" together with the Popular Front began to raise money that will be used to purchase tires for cars of the People's Police and operational services of the LPR and DPR: ambulances, the Ministry of Emergency Situations, vehicles delivering humanitarian aid to residents delivery of Donbass and army equipment. You can make your contribution
on the collection page.
A picture: Yuri Smithyuk/TASS
Source: Z R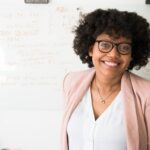 Anika Rood is an author at "Social Bites". She is an automobile enthusiast who writes about the latest developments and news in the automobile industry. With a deep understanding of the latest technologies and a passion for writing, Anika provides insightful and engaging articles that keep her readers informed and up-to-date on the latest happenings in the world of automobiles.